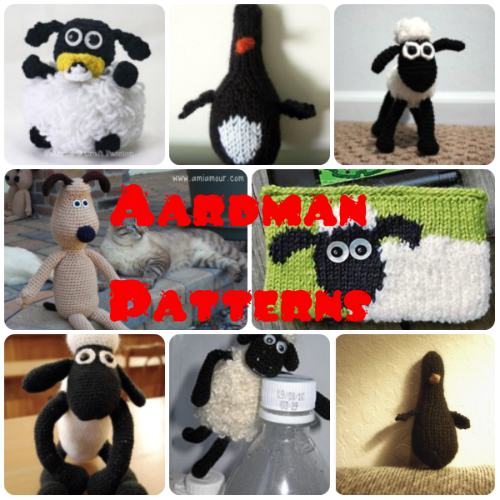 Because I love you, I've rounded up some of the best free Aardman-inspired crochet and knitting patterns around.
I've scouted around for some lovely Shauns, some creepy Feathers McGraws, Gromit in all his glory and probably the cutest Timmy Time pattern you're ever likely to see.
Shaun the Sheep
This free pattern from Purple Linda Crafts has been made by loads of people on Ravelry. Check out the projects section to see how crafters have modified the pattern – especially the eyes.
This is a translated page so following the pattern might be tricky. Experienced crocheters should be able to muddle through it though – and it's a cute pattern so worth the extra effort!
You'll need a Ravelry account to download this very cute little Shaun pattern made by Christa Chung.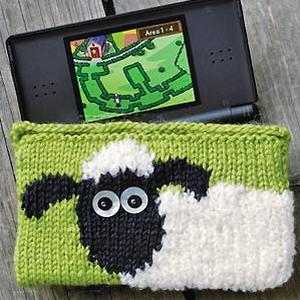 Shaun the Sheep Knitted Nintendo DS Case
You could pretty easily convert this into any kind of case you might fancy. Or a cushion. Or a jumper. Or anything at all that would be better embellished with a perky looking Shaun.
There don't seem to be many Gromit patterns available for free online. This crochet one is very sweet, with a stylised amigurumi vibe.
If you've tracked down a knitting chart or similar, let us know. In the meantime, you can buy some amazing patterns including this Gromit Tea Cosy, Knitting superhero, Alan Dart's knitted Paton Pattern and Paton's Wallace and Gromit motif sweater pattern.
This one is now only available via a web archive page so I've uploaded the screen grab. Hopefully the original creator won't mind me making it easier to get hold of! Click on the pic above for the full size or go to the web archive here.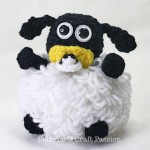 This is quite possibly the cutest pattern I've ever seen in my life. Three cheers for Craft Passion!
More Patterns