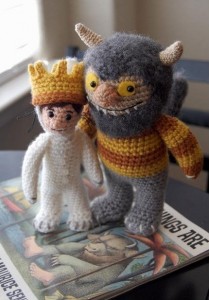 It's times like this that you have to get down on your knees and thank the internet for being so marvellous.
After all, how else would any of us get to see this amigurumi pattern for Max and one of the monsters (Carol aka Moishe) from Where the Wild Things Are?
The patterns cost just $5 each (though you cannot sell the finished products). They're available from Etsy courtesy of the very clever Allison at Crafty is Cool.