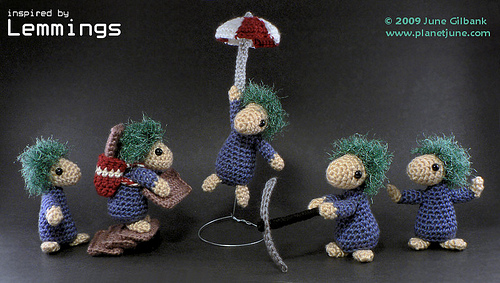 You know you're a child of the 80s if you….spent hours addicted to the platform game Lemmings.
For those of you who didn't whittle away large chunks of your day playing this PC game, the concept was to persuade a line of green-haired little people to make their way to the target whilst avoiding fires, blades and gaping holes. For those of you having a nostalgic moment, you can play the game online here.
Crochet fans can now recreate the game at home with this free Amigurumi pattern from PlanetJune. She's even uploaded the patterns for each of the different tools for the little fellas.