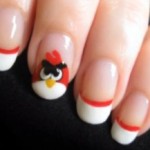 This Angry Birds tutorial is so lovely and simple that I almost believe I could do it.
Made by the nail art marvel that is Cute Polish, the finished effect walks the line between lovely nail art and statement of nerdiness.
For this one you will need:
Cute Polish has also done one for the Angry Birds Pigs as well

Or, if you're feeling more adventurous, Simply Rins has this more detailed design that incorporates all the greats of the Angry Birds cast.
You will need: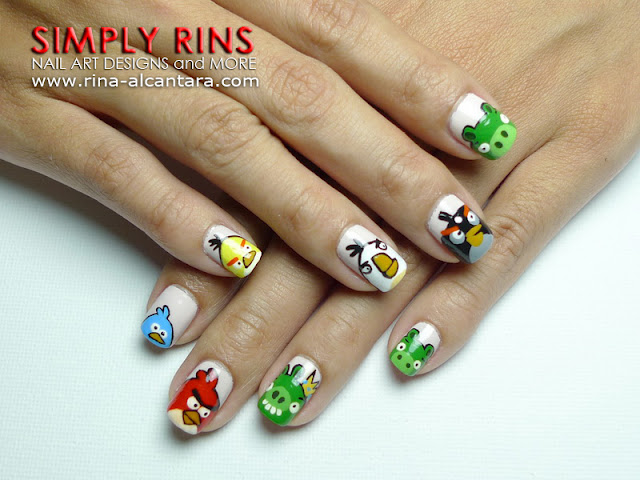 More geek nail art on Dork Adore