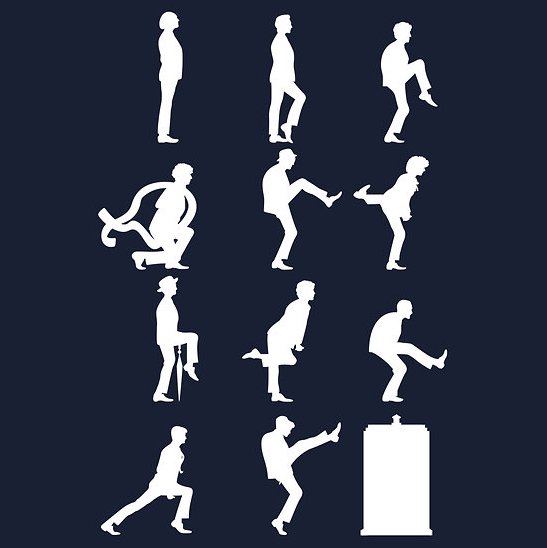 Well, this is a marriage made in geek chic heaven. Doctor Who inspired by Monty Python's Ministry Of Silly Walks.
The design follows all of the Doctors and their walks, all the way up to the current Doctor – Matt Smith. I love the detail on this, down to each of the Doctor's profiles and haircuts. It's particularly timely, as the show celebrates its 50th Anniversary this year, and series 7 of Doctor Who started filming this week. According to reports, we can expect to see guest spots from David Bradley, Rupert Graves and Mark Williams, as well as the departure of Amy and Rory.
Keep an eye out too for a new companion for the Doctor…
RedBubble are behind this t-shirt featuring The TARDIS Of Silly Walks. It comes in several different colours, and costs £15.99.
Who would YOU like to see as the Doctor's new companion?