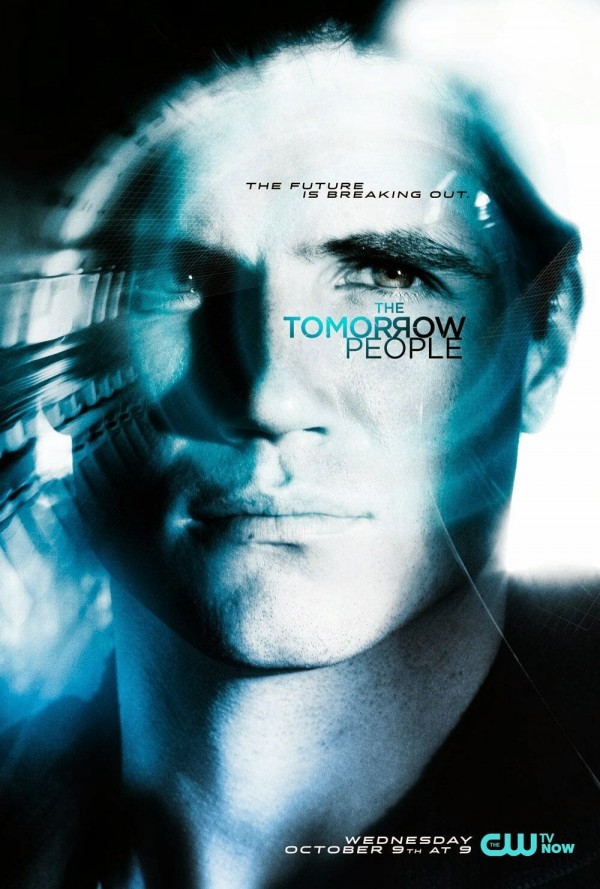 If you've been of the opinion that the television industry has run out of original ideas and has just started remaking everything, then The Tomorrow People might not be up your particular street.
Yes, it's exactly what you think it is: a remake of the legendary British children's sci-fi series from the Seventies. Developed by Arrow's Greg Berlanti and The Vampire Diaries' Julie Plec, The Tomorrow People certainly has the potential, but does it deliver?
Missed it? Catch up on 4oD. Spoilers ahead, of course.
The absolute zenith of awkward teendom
This opening episode does a good job with setting up the situation, and does so rather quickly: we meet Stephen (Robbie Amell), a teenage lad who's going through a tough time. Not in the least because he's been forced to shackle himself to his own bed at night; he's developed a tendency to randomly wake up in the bed of his next door neighbour.
Couple that with the fact that he's been hearing someone talk to him in his head for the past few months, and you've got a nice soup of teenage awkwardness.
That is until Stephen meets the lady who's been talking to him in his head. In absolute record time, we're introduced to the concept of The Tomorrow People, what Stephen is to them and why they need him and his powers to save their kind.
And surprisingly enough, he doesn't really seem fazed by what he's just heard. I'd be.
Ooh, ooh, bad guy-related intrigue
There's a lot about this episode that seems a bit standard to this genre. We get the pretty, but tortured young lead; the gruff alpha-Tomorrow Person, who doesn't seem to be fond of people treading on his terrain; the sexy, kick-ass female lead with a deeper connection to our hero,…
And to top it all off, our boo hiss bad guy (Mark Pellegrino, formerly Lucifer in Supernatural) turns out to be related to our hero. Oh dear.
But that doesn't mean that this isn't fun to watch. Robbie Amell is a likeable lead, the other Tomorrow People (and especially Cara, played by Peyton List) have potential for character growth and Mark Pellegrino is delightfully camp as the villainous leader of Ultra, the enemy organization set on eradicating the Tomorrow People.
All in all, a fun, if not perfect first watch. Next week, Robbie deals with the outcome of his choice to play double agent for Ultra. The Tomorrow People airs every Wednesday at 9 on E4.