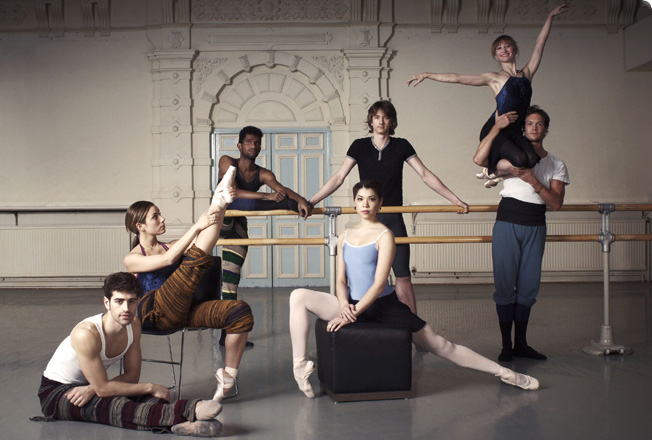 Riding on the back of the success of Black Swan (as Marc Bolan didn't say) comes the nicely-timed Agony & Ecstasy: A Year with the English National Ballet.
While the Oscar-adorned movie was, essentially, a genre flick with no real interest in showing the reality of life for a ballet dancer, though, this is meant to be an accurate portrayal — but is it..?
Mostly agony
In some ways, I might not be the best person to watch and assess this documentary, which coincides with the English National Ballet's 60th anniversary. I'm not, as is evident, a prima ballerina but I did spend an inordinate amount of my childhood in awkward fitting tutus, animal costumes and dance studios which were either drafty old halls or as hot as Satan's fiery pit.
I did a lot of dancing, is what I'm getting at.
So while we're clearly meant to be shocked by the constant injuries and tempestuous choreographer on display here, none of that came as a surprise.
Nevertheless, it is obvious that this is a wonderful programme. Within moments I was welling up as the very funny 38-year old Daria fell off pointe with acute pain in her ankle. "An old ballerina crying…" she says, trying to laugh off the sort of niggle that she'll have had a hundred times before. Yes, this might be called Agony & Ecstasy, but there's rather more agony on show — from bunions and blisters to relentless criticism that teeters on the line between inspiring great performances and pushing dancers to despair.
Choreographer Derek Deane is exactly how you'd imagine a top choreographer to be, and as such a gift for Agony & Ecstasy.
He sees faults where everyone else sees beautiful lines, and has no qualms about showing he's annoyed that his expected leading lady is still stuck in Germany awaiting a Visa come opening night.Poor Daria has to perform in her place, with Derek huffing and puffing on the sidelines.
Next week, the focus falls on the boys as we follow rehearsals for Romeo and Juliet, and the spectre of Coalition cuts loom large.
How to get Anna to donate more than she expected:
Get Noel Fielding to dress up as Kate Bush. Make him dance along to Wuthering Heights, quite impressively. When it's over, get his Mighty Boosh partner Julian Barratt to come on stage dressed as Heathcliffe, pick him up and carry him into the wings. It really isn't that difficult – see here how Comic Relief carried out these instructions to the letter:
Julian Barratt as Heathcliffe, as any true Boosh fan knows: it literally had to happen sometime.
If the spirit of Comic Relief were to be properly maintained (mixing comedy with the genuinely impressive), you'd have thought either Noel or Russell Kane would have been a shoo-in for the Let's Dance title on Saturday. But for some reason the majority of the voting public thought it was an actual dancing competition and made tap-dancing James and Charlie the winners.
Hard to complain when it's all in the name of charity, of course, but it was quite funny for there to be actual boos when Noel was announced as coming third…
Next week, it's the big fundraising event itself, with seven hours of Comic Relief 2011 on the BBC.