Ever wanted your own army of robots, but lacked the millionaire status, evil genius inclinations or time machine needed to achieve it?
Then fret no more, help is here!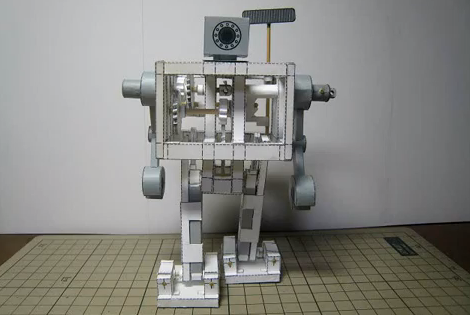 Thanks to the skills and patience of Japanese designer, Kikousya, it is now possible to create your own moving robot, using nothing more than his ¥3000 Mechanical Paper Model kit (absolute buttons at £15), and a couple of handy pencils and rubber bands.
The snag? Well, there are at least a squillion pieces, and the Japanese language instructions might blow your mind.
But it would still be pretty cool, right?
Paper Biped Robot PR-5 vol.3 (Paper Automata)