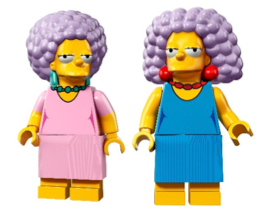 The Simpsons return this May in a brand new LEGO Minifigures series. OK, so there are new versions of the family where there could have been other characters we've not seen yet, but there are some brilliant new minifigs here.
Look out for Groundskeeper Willie, Patty and Selma (complete with gorgeous earrings – is that a first for LEGO?), and Dr. Hibbert. There's also Edna Krabappel, Frink and Moleman, and Comic Book Guy.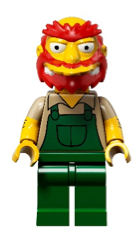 And two additions that have made me really happy are Santa's Little Helper and Snowball, who come packaged with the new Maggie and Lisa minfigs respectively. It's a happy day for Simpsons fans.