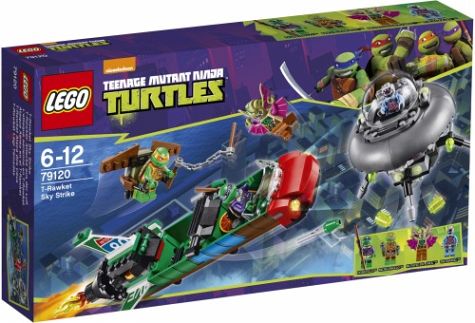 The new range of Teenage Mutant Ninja Turtle LEGO kits are out, and I can't help feeling these are far cooler and far more fun than the new film will ever be.
The Turtles now have the means of flight and underwater travel, and as such they get great new outfits with nice little details. I think Donatello gets the best look – his new goggles and expression in the T-Rawket Sky Strike set are ace.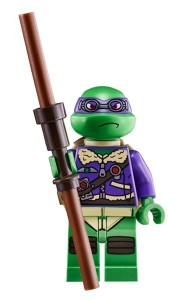 LOVELY SICKLY GREENS
And something that's always been nice about these kits is their brightness: sickly greens, oranges, purples and even fuschia pink bricks, make these sets really stand out amongst the dull greys of some other big licensed sets. The baddies are also completely crazy. I love the mutated Dr O'Neil with his bat wings and bobbly bulgy head – he's a minifig to keep, for sure.
Related: Teenage Mutant Ninja Turtle Lego: Turtle Lair Attack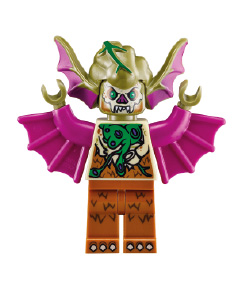 Actually, all of the minifigs in all these sets are brilliant. Check the lady on her bike. More awesome than Wildstyle, and that's saying something.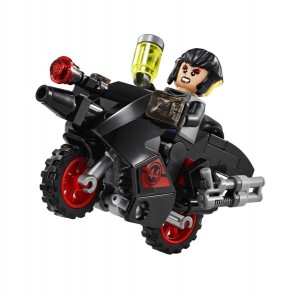 I tried out the T-Rawket Sky Strike set with my four-year-old daughter. I say I tried it out, she did the building and I did all I could to keep my hands held behind my back. Boy is it hard to let someone else make a LEGO set in front of you and not get involved!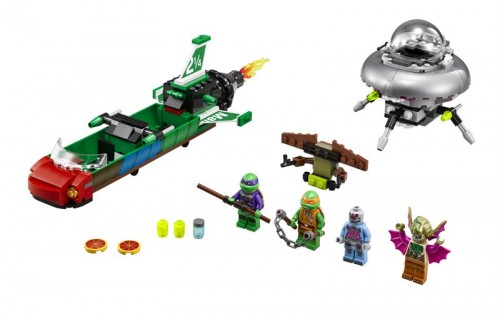 It was the first set she's ever made, and she loved it. It wasn't complicated, only a tiny bit fiddly at time with the small bits, but then I also had trouble with my spade fingers. And she particularly like the fact that the craft shot pizzas out of its side.
Related: Marvel Avengers Lego Superheroes review
I'm going to have to say it, these sets are cowabunga, and they're probably some of the most fun and enjoyable creations currently available in the LEGO world.
P.S Love LEGO? We're quite partial too. In fact, we've got a whole LEGO category here on Dork Adore.