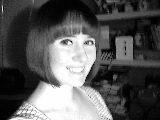 Not Dave the name. I'm all for equality of course, but to be honest, I'm not overly worried about reclaiming (or claiming, I suppose) the name for womankind. We probably have bigger fish to fry. Such as – to make a devastatingly neat link that will leave you stunned – Dave the channel!
Because Dave the channel is, apparently, for men. That's 'Dave – The Home of Witty Banter' of course. So, what… we don't like witty banter?  Heck no, we *love* a bit of witty banter! Why do men get all the witty banter? It's an outrage, and I encourage you all to write letters.
Not really. A Twitter uprising will do… or you could just watch anyway. Yeah, let's go for that. Because it's true that, for us geeky girls especially, witty banter on Dave is one of the key components of a cosy, relaxing night in.  A nice cup of tea, some Haribo and a Never Mind The Buzzcocks repeat from 2001. We don't ask for much.
Dave occupies an odd position in the telly-watching community, really. To some, its somewhat predictable schedules (Top Gear and Traffic Cops during the day, Mock The Week and Have I Got News For You during the evening) mean that it is just another repeats channel to flick past when scrolling through the EPG. The butt of jokes, in fact.
For others – for me – it is a haven. We've all been there: you can't find anything you fancy watching on the usual suspects (BBC One, Two, Four initially – telly snob, me?!) and while there are no unwatchable episodes of Friends, E4 are showing one of those early ones where Rachel's a bit annoying.
So you turn to Dave, and Simon Amstell or Dara O'Briain are there waiting, armed with comedy panel show goodness to make the evening fly by. Lovely.
But in fact there is more to Dave than panel shows, and as time goes on it is getting a little bit braver. Among the satire and pop quizzery, you will now find the likes of That Mitchell and Webb Look (a sketch show that is both better and odder than most give it credit for), its own commission Argumental with Rufus Hound and Marcus Brigstocke – not just repeats then – and, most thrillingly of all, the British sitcom that saw in the 21st century with verve, heart and innovation. Spaced (Mondays at 10pm). With its pop culture references and killer soundtrack, it is very much *our* sitcom. But it's also so, so much more than that. Sure, we have the boxset, but it's different on TV – so thank you, Dave, we salute you.
Yes, of course I do watch and enjoy the channels which target a female demographic ("there are nine beautiful girls in front of me…") but quite honestly, they don't really provide a healthy diet of TV on their own, do they? We need Amstell's quick comedy brain, we need Daisy Steiner, we need silly police chases. We need witty banter.