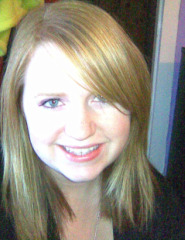 I'll be the first to put my hand up and confess to being a bit of a pushover when it comes to the persuasive powers of advertising. Any advert that suggests a product is 'brand new' 'revolutionary' or 'the next big thing' is sure to catch my attention.
Heard of those hair removal mitts that claim to be a pain- and soap-free way of removing hair? I bought one. Two hours later, my legs were indeed hair free. Unfortunately they were also covered in an itchy red rash that lasted 3 more days. With a little more research, I discovered that this was a common reaction.
Except the brand hadn't exactly mentioned that on the product packaging.
This isn't the first time a beauty brand has omitted vital information, or mentioned it in such a fleeting manner that most people miss it.

Sit down for a couple of hours of Saturday night TV and you'll be ambushed with adverts for volumising shampoo and mega lengthening mascaras. Tempting products until you notice the tiny note that flashes up, informing the viewer that the model is using fake eyelashes or hair extensions. Blink, and you'll miss it. Which I'm sure is the general idea.
The cosmetics market seems to take advantage of the weak returns policy by making claims they can't back up. Most make up counters won't allow you to return products if you've used them, so once the product is sold they can wash their hands of responsibility.
The USA has a much better returns policy, so why can't the UK follow suit? Perhaps they have something to hide.