The internet is a pretty wonderful place to shop for the objects of your desire. Filled with every kind of retailer you can imagine, you've got a pretty unlimited array of options for clothing, food, transport and well, anything really.
The greatest advantage of shopping online has to be customisation. Worried about turning up at a big family event in the same dress as your Aunt Glenda? Design your own online. Need the perfect present that shows someone how much you love them? Get clicking.
So, fancy pimpin' up your life a little? Here are a few of the best customisation sites.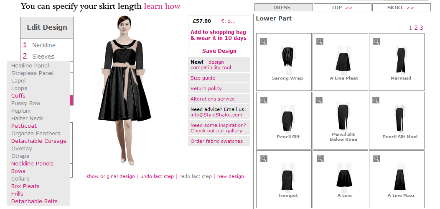 Fancy playing fashion designer for the day? StyleShake allows you to design your own dress, choosing the fabric, trimmings and style. You can either browse the current galleries, or start your own from scratch. They'll even offer free alterations if it doesn't quite fit you.
Prices depend on the design, but they vary from around £49 to just under a £100. Check out the gallery for some examples.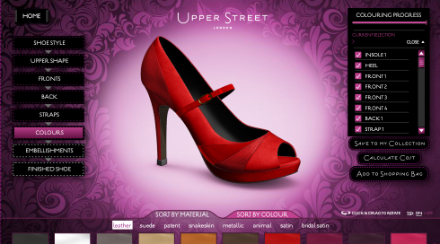 At the higher end of the price scale, Upper Street offers you the chance to create your own pair of designer shoes. You can choose from an assortment of materials and colours, and cover it in as many embellishments as you desire.
Like StyleShake, there's an inspiration area if you fancy tweaking someone else's design.
Prices are around £200 for a style like the red one above, so they're not cheap, but they're useful if you need matching shoes for a wedding or event.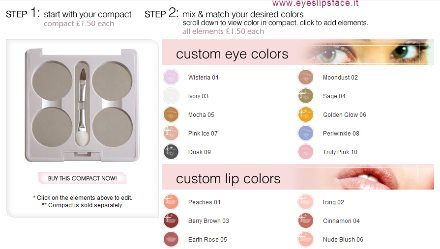 A much more budgetable way of pimping your life is by introducing a customised make-up palette into your collection. ELF Cosmetics lets you create your own compact from a selection of custom eye, lip and face colours for on the go makeovers.
The compacts are £1.50 and each custom colour is £1.50, so you'll get the whole customised compact for £7.50.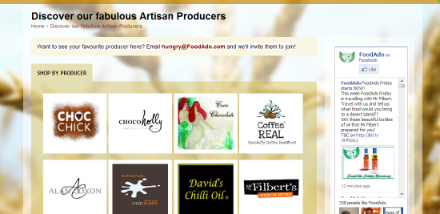 There's plenty of sites around that allow you to put together your own food package or hamper, but FoodAdo is particularly great as it allows you to order and have it delivered by mail order Parcel Force. It also offers an extensive range of products from small artisan food producers, so it's more about special purchases and treats rather than your usual weekly shop. It's a bit like browsing a quaint little food market from the comfort of your sofa.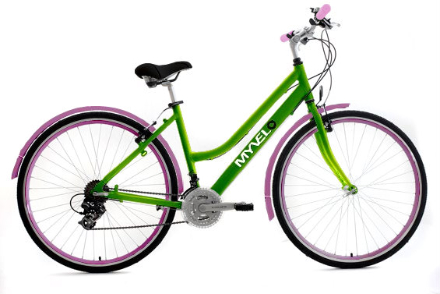 Finally, you can pimp your ride (without inviting the soul-destroying Tim Westwood to your home). MyVelo lets you personalise a bike with your choice of frame, colour and components, and delivers to you in three weeks.
Prices for a bike with all the trimmings, like the pimpin' Dork Adore bike above, come in at around £375. You'll get all the eco-friendly benefits too (and time saving benefits for anyone relying on public transport). If you have a generous employer, you might want to talk to them about the Cycle To Work Scheme.
So, there's a few ways to customise your life. Any other additions?