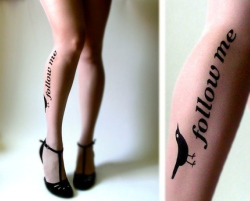 Twitter has been popular for a while now, but it's  gone mainstream since a ton of  celebrities have jumped on board and started tweeting their day to day lives. Suddenly, everyone wants to know how Jonathan Ross spends his Sundays.
Understandably this upsurge of interest in Twitter has led to all sorts of Twitter based products popping up in the market place. These Twitter tattoo thigh high socks ($23, Etsy seller Post) feature the 'Follow me' slogan all the way up one of the socks.
There are plenty of other Twitter inspired products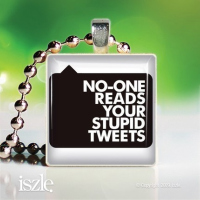 For the slightly more passive aggressive tweeter, this scrabble pendent ($5.95, Etsy User ThePendantFactory) is the necklace of choice.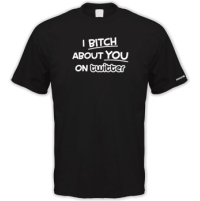 This I bitch about you on twitter (£12.99, Force 18) t-shirt is a stark warning to anyone who isn't already on Twitter.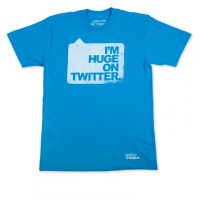 Not sure what to get the man in your life with an inflated virtual ego and a social networking addiction? This I'm huge on twitter t-shirt ($18, Twitter Tees) should fill a stocking nicely. Even if he doesn't.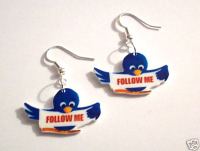 These Twitter earrings ($8.95, jewelry-made4u) are a little follower-desperate but they're cute all the same.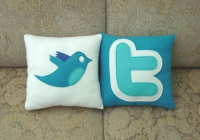 Spend your evenings curled up on the sofa with your netbook on your lap, and the comforting pings of your Twitter updates filling the room? You need these Twitter Pillows ($19.99 each, Craftsquatch) to rest your weary head and feet on.
Found anything else Twitter related? Let us know!