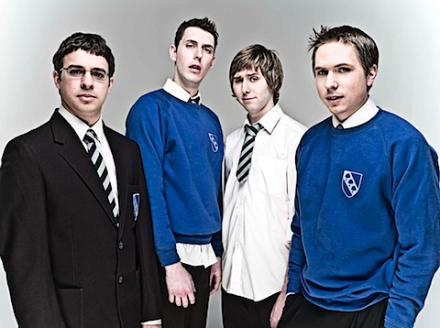 Whether you're looking for something to fill the gap Big Brother has left in the TV schedule (really?), or you just fancy some belly chuckles to see you through the colder months, flicking over to E4 is a fairly safe bet.
Hopefully you'll have seen the trailer for The Inbetweeners by now and you're as excited as I am for the return of Will, Simon, Neil and, crucially, potty mouth Jay. Filming is also occurring for the big screen version, featuring the boys' first holiday together after A-Levels.
Not an Inbetweeners fan? Here's two more reasons to tune into E4 this autumn.
School of Comedy
School of Comedy is back for a second series in October after a successful first series on Channel four last year. The sketch show is created by a group of young teenagers, who were originally bought together at a drama club run by Edinburgh fringe performer Laura Lawson. The result is a series of very funny sketches on everything from white cab drivers to odd landladies. Check out the clip below to get a taste of what's to come.

Misfits
November brings the next series of Misfits, where we find out whether Nathan manages to escape his grave and what happened to the rest of the teens serving community service. A 60 minute Christmas special has also been commissioned, so there's plenty to look forward to. Having developed something of a crush on Nathan during the last series, I'm looking forward to seeing his pretty mug grace our screens again.
In the meantime, why not enjoy some of Nathan's best bits, from creepy Simon's camera.
Other shows we can look forward to in the next year includes the next series of Shameless, a whole new gang in Skins and another series of 'High School Musical on crack' Glee. Who needs a social life anyway?
What are you looking forward to seeing this autumn?