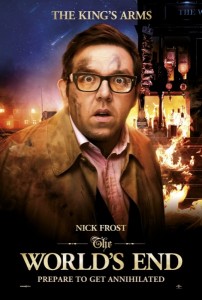 It's officially summer, and you know what that means, film fanatics! Yes, blockbuster season is kicking off. Two glorious months of bonkers action flicks, hilarious comedies and those films your kids have been on tenterhooks for.
To help you choose between the plethora of stars hitting your screen during the summer, here's a handy guide to five of the films that will possibly make your summer awesome.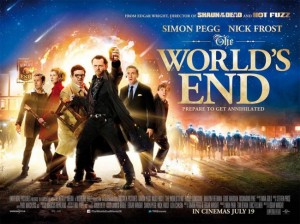 The World's End (July 19th)
Wrapping up the trilogy that made the Cornetto a geek icon, Simon Pegg and Nick Frost reunite with Edgar Wright for the pub crawl to end all pub crawls.
Man-child Gary King (Pegg) tries to recruit his old gang of friends from school to have a second attempt at the epic pub crawl they failed at years ago. Only problem is that all four of them have moved on. But with some reluctance, the gang eventually heads to the scene of the crawl (a village called Newton Haven), only to find that getting to the last pub on the list (The World's End pub) is the least of their problems.
It's last orders, gents… quite possibly literally.
More about The World's End on IMDb.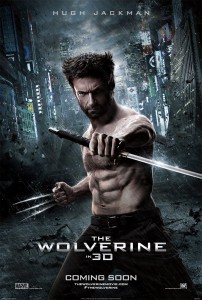 The Wolverine (July 25th)
Everyone's favourite adamantium-clawed X-person is back in business. Only, after the events of X-Men: The Last Stand, he's been feeling lost and aimless. But when he gets contacted by a mysterious woman who leads him to Japan and a man from his distant past, he is forced to face up to his greatest challenge yet – could he possibly lose his powers, as the trailer suggests?
Based on the first Wolverine series by Marvel Comics (a limited series written by veteran X-Men writer Chris Claremont and pencilled by Frank Miller), The Wolverine looks like a suitably dark film to fit Logan's suitably dark mood.
More about The Wolverine on IMDb.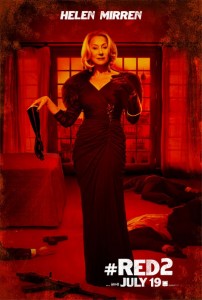 Red 2 (August 2nd)
Proving that, for some people, retirement is just a state of mind, Bruce Willis and the gang return for the sequel to 2010's surprise hit, based on a graphic novel by Warren Ellis.
When you're a former black-ops CIA agent, retirement is pretty sweet. Or at least until your paranoid former colleague corners you in a supermarket to talk to you about nuclear warheads, asylums for the criminally insane and a mad scientist played by Anthony Hopkins. This is exactly what happens to Frank Moses, who very reluctantly gets dragged back into the game, along with his girlfriend Sarah.
Obstacles along the way include Helen Mirren's classy gun-wielder Victoria, who has been instructed to kill Frank…. and Catherine Zeta-Jones. Just doing what she does best.
More about Red 2 on IMDb.
Kick-Ass 2 (August 14th)
Aaron Taylor-Johnson and Chloë Grace Moretz reprise their roles from the 2010 original, as their characters Dave and Mindy try to settle into life after Kick-Ass and Hit Girl. While Mindy "retires" and attempts to live a normal life, Dave joins an ordinary citizens superhero gang called Justice Forever.
But seeing as life never goes the way you planned it, they're soon forced to rethink their options as Red Mist is out for revenge under the new guise of The Mother F**ker.
One that the censors will no doubt enjoy, I think.
More about Kick-Ass 2 on IMDb.
Elysium (August 23rd)
Matt Damon is the man who could restore equality in the human race. Well, not quite, but his character Matt De Costa is. In Neil Blomkamp's second feature (the first being District 9), social privilege is taken to a whole new level. It's the year 2154, and a privileged few folks live on a giant orbiting space station called Elysium, where there is no war, no poverty and no illness.
The rest tries to survive on what's left of Earth, desperate to escape to the space station. When an industrial accident leaves Matt De Costa with a fast-working cancer virus, he has five days to get to one of the healing pods on Elysium and save his own life. And he will stop at nothing to get there, even if it means facing up to Elysium's Secretary Delacourt and her secret weapon, merciless assassin Kruger (Jodie Foster and Sharlto Copley respectively).
More about Elysium on IMDb.