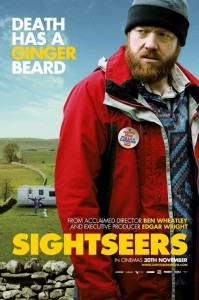 He may only have four films under his belt, but Essex-born director Ben Wheatley is fast becoming a force to be reckoned with in British cinema. Last Friday, he released his new film A Field In England on several platforms simultaneously (premiering in both cinema and on Film4's TV channel).
With his first American-made feature Freakshift on the way, I thought it was time to educate you on matters Wheatley. After all… you might be hearing from him for some time to come.
Who is he?
Name : Ben Wheatley
Born in : Billericay, Essex (in 1972)
Claim to fame : Several short virals, animations and games ; the Mr. And Mrs. Wheatley blog (Mrs. being his wife and long-time collaborator Amy Jump; Working on shows such as Channel 4's Modern Toss, BBC Two's Time Trumpet and BBC Three's Comedy Shuffle.
In films…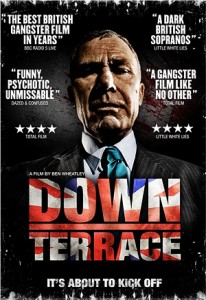 Down Terrace
Shot in just eight days, Down Terrace is the story of a father (Robert Hill) and son (Robin Hill) coming home from prison to Down Terrace, Brighton. The father enlists the help of his wife (Julia Deakin), and together they start the search for the rat in the criminal operation he was involved in. Throughout all this, the son grows increasingly more edgy and uncomfortable with his family, who can be at best described as dysfunctional..
Won
The Raindance Award at the British Independent Film Awards 2009.
The Next Wave Awards for Best Feature and Best Screenplay at Fantastic Fest 2009.
Praise from American film critic Lou Lumenick, who said that this might finally get Wheatley the attention from Hollywood.
Most Promising Newcomer for Down Terrace at the Evening Standard British Film Awards for 2010.
Buy Down Terrace on DVD at Amazon UK – Buy the Down Terrace Blu-Ray at Amazon UK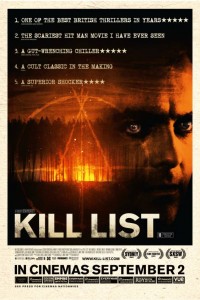 Kill List
Intricately meshing horror and crime thriller, Wheatley's second directorial outing follows two retired soldiers who have reinvented themselves as hitmen. The pair agree to meet a shadowy new client, who gives them a list of three marks he wants to have murdered. When Gal (one of the hitmen) finds a file that contains information on him and Jay (hitman number two, the more troubled one of the pair) and their history as soldiers, things take a turn for the decidedly sinister.
Awards
Won Best Supporting Actor for Michael Smiley at the 2011 British Independant Film Awards.
Received 5 more BIFA nominations, including Best Actor for Neil Maskell and Best Screenplay for Wheatley and partner Amy Jump.
Buy Kill List on DVD at Amazon UK – Buy the Blu-Ray at Amazon UK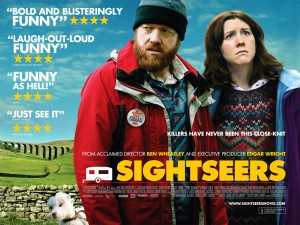 Sightseers
Alice Lowe and Steve Oram star and write (together with Amy Jump) in a film about a thirty-something couple who go on a caravanning holiday. And then a murder spree. Featuring the Keswick Pencil Museum, an overbearing mother, and a bit of caravan-rocking.
Chris and Tina, the titular sightseers, were created by Lowe and Oram seven years before the film saw the light of day. They based the characters on their experiences growing up and going on holiday as a child. It was produced by Edgar Wright, who greenlit the film after Lowe sent him the link to the script.
The film found unlikely support from an editor at Caravan Magazine (yes, such a magazine exists) who thought the film was brilliant and an accurate description of camping holidays. I'm presuming without all the murder.
Buy Sightseers on DVD at Amazon UK – Or buy the Blu-Ray at Amazon UK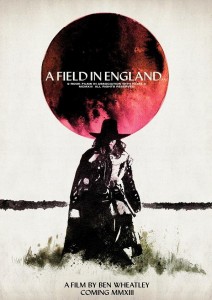 A Field in England
A mind-bending trip into the English Civil War, starring Reese Sheersmith as an alchemist called Whitehead, Michael Smiley as a man named O'Neil, runestones, magic mushrooms and resurrection. All shot in black and white.
Filmed in 12 days, in the countryside outside Guilford, A Field in England was released on the 5th of July, on multiple platforms simultaneously. So if you can't catch it at the cinema, you can buy the DVD or Blu-Ray, or catch it on Video on Demand or Film4.
Buy A Field in England on DVD at Amazon UK – Or buy the Blu-Ray at Amazon UK
Want more of Wheatley's work? Check out his contribution to the horror anthology film The ABC's Of Death – vampire short U is for Unearthed. Available for pre-ordering on Amazon UK.