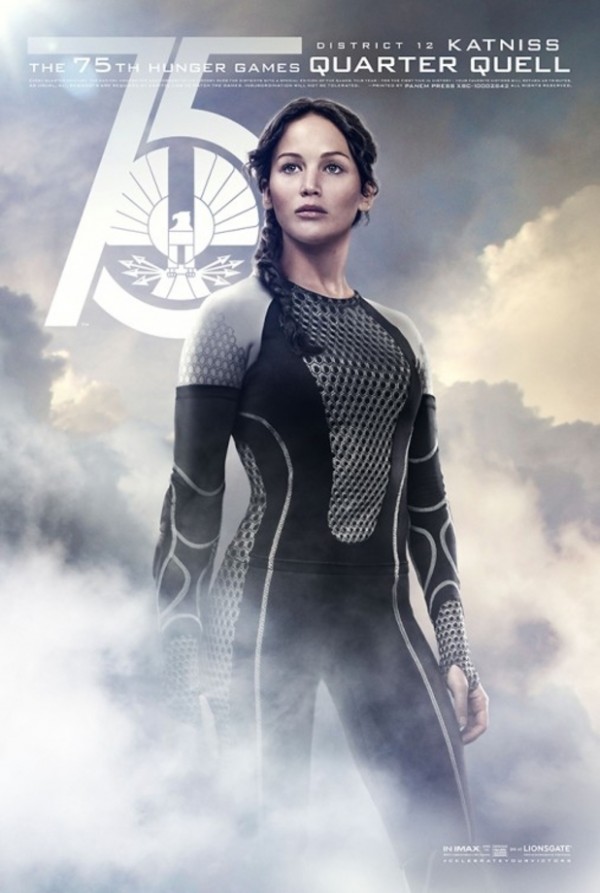 With Katniss Everdeen returning to the arena, the mighty Thor wielding his hammer once more and a certain dragon menacing Bilbo Baggins, you can bet that this autumn will be chock-full of brilliant films.
Here's your guide to five must-sees of this autumn.
The Hunger Games : Catching Fire
Everyone's favourite Girl Who Was On Fire comes home to Panem. As Katniss and Peeta embark on their victory tour of the Districts, it is clear that their performance in the 74th Hunger Games has roused the spirit of revolution in the people. So evil President Snow sees no other option than to… well, put her back into the arena.
The Hunger Games: Catching Fire hits cinemas on November 21st.
Gravity
Alfonso Cuarón's first film since 2006 is without a doubt one of the most ambitious (if not the most ambitious) film you will see this year. Already garnering rave reviews from critics, Gravity is the story of Dr. Ryan Stone (Sandra Bullock) and Matt Kowalski (George Clooney). After their shuttle gets destroyed in the middle of a space walk, they both find themselves floating through space with no way of getting home.
Gravity spirals into cinemas on October 18th.
Thor: The Dark World
When the Nine Realms are being threatened by an ancient enemy, older than the universe itself, just who are you going to call on to combat that evil? Yes, the Son of Odin returns in this sequel, further paving the path of Marvel's Phase Two. Christopher Eccleston is a Dark Elf of Svartalfheim, Natalie Portman and Idris Elba return, and Tom Hiddleston will be donning the horns in his third outing as supervillain Loki.
Thor: The Dark World flies into cinemas on October 30th.
Carrie
A lonely, sheltered girl, mocked by her peers and abused by her religious fanatic mother, hides a secret: she's got telekinesis. And it will lead to very bad things indeed, in Kimberly Peirce's remake of the seminal horror shocker Carrie. Chloë Moretz takes on the titular role, with Julianne Moore as that charmingly nutty mother of hers.
Take Carrie to the prom (or rather, don't) on October 18th.
The Hobbit: The Desolation of Smaug

Martin Freeman continues his journey as Bilbo Baggins, the Hobbit on an unexpected journey. The dwarves are back, as are the elves (with added Legolas). And, tantalizingly, Benedict Cumberbatch makes his fire-breathing debut as Smaug. If you're in want of some Freeman/Cumberbatch action, this will no doubt keep you pleased until that darn third series of Sherlock finally comes along. Whenever that is.
Smaug bursts onto cinema screens on December 13th, just in time for the Christmas rush.