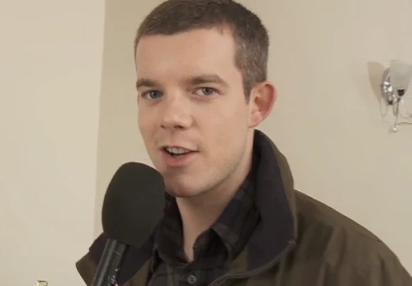 Russell Tovey content will follow this brief intro:
While Toby's busy working on a review of Daddy Ghoul, the most recent episode of Being Human, we've been wandering around the Beeb's official Being Human website, and it seems there is much additional Tovey face-time to be had.
In this video, RT takes us through the gallery of his childhood
More after the jump
While in this one, we get to peek at the "Sandscastle" BBQ. There is also a bit of chat from the marvellous James Fleet (George Snr) and Sinead Keenan (Nina), whose Irish accent is always a nice surprise.
Feast your eyes!
More Being Human on Dork Adore
More Russell Tovey on Dork Adore