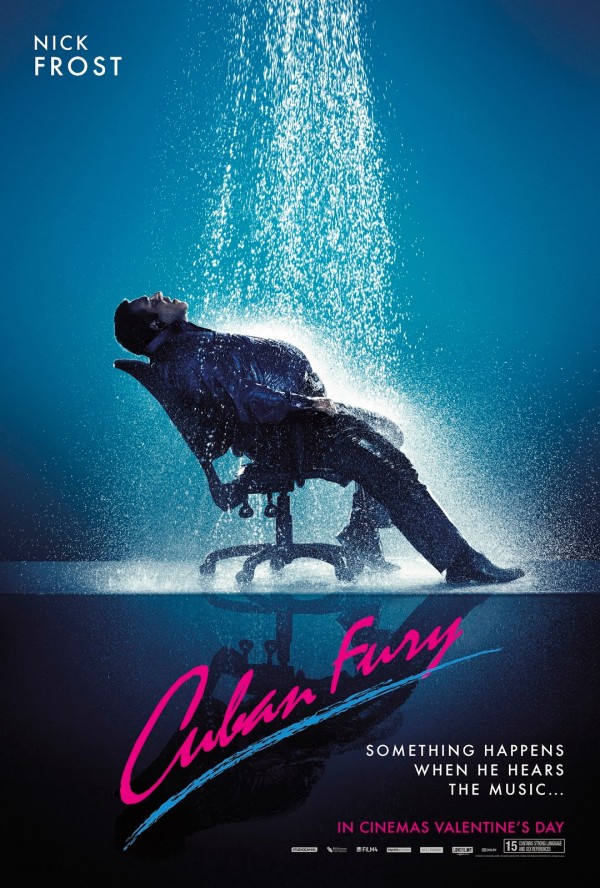 Nick Frost graduates from the Cornetto trilogy with verve, as he transforms himself into a salsa dancing menace for his unlikely passion project Cuban Fury. Is it a salsa success, or a misstep and a mess?
Cuban Fury
Directed by: James Griffiths
Starring: Nick Frost, Chris O'Dowd, Rashida Jones, Olivia Colman, Ian McShane, Kayvan Novak, and others.
Running time: 98 minutes
Certificate: 15
Out on: February 14th
The story
Bruce Garrett (Frost) was once the undisputed teen king of salsa dancing, setting floors on fire with his sister and dance partner Sam (Colman). Now, twenty years after a traumatizing incident left him burning his Cuban heels, he's stuck in a decidedly unglamorous job as an engineer, reduced to presenting boring slide shows about lathes and being the subject of slimy office lothario Drew's (O'Dowd) relentless pestering.
But when his crush on his gorgeous new boss Julia (Jones) leads him to discover that she's a fanatic salsa dancer herself, Bruce goes on a quest to reignite his salsa passion; and in the process win a bit of his old self back.
So… good film?
The result of a drunken email Nick Frost sent to producer Nira Park, and an unlikely desire to make a dance film, Cuban Fury is a film with its heart firmly in the right place. Sure, it's not going to be the most original film you'll see all year, but that's definitely not a bad thing.
Frost aces it, quiet and dialled-down as the innately likeable Bruce, whose quest to win his girl's heart turns into a quest to regain his old self after the incident (which involved bullies, being pushed into puddles and being made to eat the sequins off his costume) that saw him turn his back on his passion. With Frost having trained rigorously with choreographer Richard Marcel (seven hours a day, for seven months), his dancing turns out to be rather spectacular. Trust me, you may know what's coming, but you'll be rooting for Bruce all the way through.
It's quite hard not to root for him, considering his main foil Drew is the kind of sleaze bag whose every word will make you raise your eyebrows in a "did he REALLY just say that" kind of way. Chris O'Dowd plays deliciously against type and makes a fine comedic double-act with Frost, particularly in a sequence which sees them throwing down and having an impromptu dance-off in the office car park.
Fanta-tastic
It is a shame that Rashida Jones is given such a bland character, although being Rashida Jones, she makes Julia work perfectly. But underusing the talents of Ian McShane (as the token grizzled mentor type) and Olivia Colman? That deserves some tutting. Still, Colman does get to take part in the film's best sequence.
Stand-out of the film though? Fonejacker's Kayvan Novak (who last broke your heart as Handles the Cyberman in The Time of the Doctor) whose Fanta-addicted-salsa-fanatic-firecracker Bejan will make you laugh until you're dizzy.
All in all, Cuban Fury is a lovely and heart warming comfort blanket of a film. Not perfect, but you'll come out of it feeling a bit like a legend. An ideal Valentine's Day date film.
Read more about Cuban Fury on IMDb – Book tickets for Cuban Fury at Cineworld