The Master of Suspense relives in the corporeal form of Anthony Hopkins. Director Sacha Gervasi tells the tale of the making of that most notorious of horror movies, Psycho.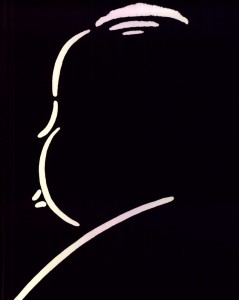 The Specs
Director ~ Sasha Gervasi
Written by~ John J. McLaughlin
Based on ~ Alfred Hitchcock and the Making of Psycho by Stephen Rebello
Starring ~ Anthony Hopkins (Sir Alfred Hitchcock), Helen Mirren (Alma Reville), Scarlett Johansson (Janet Leigh), James D'Arcy (Antony Perkins), Toni Collette (Peggy Robertson), Danny Huston (Whitfield Cook),…
Run time~ 98 minutes
Certificate~ 12A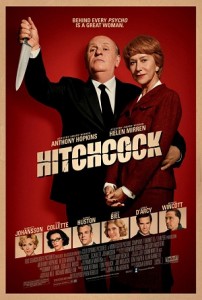 The Story
During the opening night of his latest film North by Northwest, Alfred Hitchcock is asked if he shouldn't consider quitting the business now he's sixty years old. This troubles him, and the urge to reclaim his artistic youth emerges. Rather than adapting The Diaries of Anne Frank ("They'll be waiting to see where I've hidden the corpse in the attic") or Casino Royale, he opts for a rather more lurid tale written by Robert Bloch.
Psycho, based on the murders of Ed Gein, proves impossible to finance. With the studios not backing him, Hitch and his wife Alma decide to remortgage their house to finance the film. Their marriage is put to the test, through both Hitch's lecherous tendencies and the studio's censors pestering the production. Alma tries to find a release and strikes up a collaboration with her writer friend Whitfield Cook.
In the course, it proves that sometimes work can indeed drive you psycho…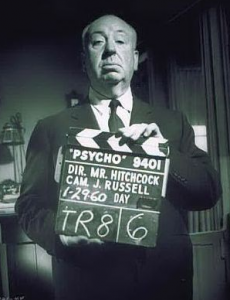 Good evening, ladies and gentlemen…
Alright, I'll admit. I am a huge, huge fan of Alfred Hitchcock's body of work. I think he's a fascinating character to study and therefore have been waiting for this movie with actual bated breath. And I am pleased to say that I wasn't disappointed.
Sacha Gervasi does an excellent job of bringing the story to the screen with little touches of wit here and there. Anthony Hopkins puts down a credible performance as The Master himself, toning it down from Toby Jones' take on the man in The Girl (which was show on the BBC on Boxing Day last year). It's an all-together different story than The Girl (which explores his lechery towards Tippi Hedren during the filming of The Birds and Marnie) and more light-hearted at that, although the movie has extremely dark moments. The dream sequences where Ed Gein acts as a sort of confessor for Hitch feel oddly out-of-place, but in the context of the story, I can see why they're present.
Notwithstanding nattering with serial killers, Hitchcock makes for a lovely film. The supporting cast does its best (James D'Arcy is perfect as the hesitant and dark Antony Perkins, Scarlett Johansson shines as Janet Leigh) and leading lady Helen Mirren shows a rather more playful side to Hitch's partner in life and work Alma, which suits her perfectly.
So go and see Hitchcock, if you still can. Otherwise, definitely snap it up on DVD in a couple of months. And perhaps get a copy of Psycho while you're at it, so you can see the magical original. Although really don't get a copy of Gus Van Sant's shot-for-shot cackfest of a remake from 1998. The less said about that…
Yeah.
More about Hitchcock at IMDb – Even more Hitchcock at LoveFilm