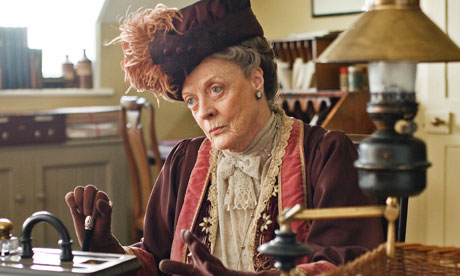 Welcome, lords, ladies and them downstairs to a new weekly column from me, Anna Lowman, courtesy of your good friends here at Dork Adore: What We've Been Watching. Or – as it will instantly become known as word zips across the internet that such a thing of wonder exists, WWBW.
Of course it would have been infinitely cooler to be able to get away with W3 like H2G2 or TW3 but that pesky B doesn't half get in the way. Whatever your acronym of choice, though, your telly round-up starts here…
Friday is, of late, comedy panel show day, and we all know what we're meant to think – QI's the preferred one, with the intelligent guests and highbrow banter, right?
8 Out of 10 Cats: funnier than QI
Not this Friday though. It was 8 Out 10 Cats – the sillier, broader, more derivative one – that was much, much better. Thanks to some lovely, playful, quick interjections from guests Sarah Millican and Jon Richardson in particular, it was just a whole heap of fun, and captains Sean Lock and Jason Manford – who is vastly underrated, by the way – were solid as ever. I know I've just lost cool points there, but we speak as we see here at WWBW. (I *will* make sure that catches on.)
Downton Abbey: sedated
Rather less sweary was Sunday's big costume drama première, Downton Abbey. You have to hand it to ITV – the Beeb has quite a monopoly on this type of show but the advert, all furtive glances and rustling petticoats combined with that surprisingly-not-rubbish-at-all version of Every Breath You Take made it seem like the most exciting thing to happen to Autumn Sunday evenings, ever.
Exciting is not a word you'd use to describe the actual show though, is it? 'Sedate' might be used, but 'slow' is probably more accurate. Yes, Dame Maggie is a joy, and you could watch Hugh Bonneville, all day but my lord it dragged, and the flow was utterly destroyed by the numerous ad breaks. There was certainly enough in there to keep me watching but it'll be the ITV Player for me from here on in.
Dave Gorman better than he was
Back on the Beeb, Dave Gorman's Genius has undergone a serious format makeover and it's approximately 85% better for it. Where once the show concentrated on just a few big ideas, there's now a whole audience-full of geniuses all ready to get their eureka moments assessed by the guests, meaning it scoots along at a much faster, and much more satisfying pace. And those who watched this week's opening episode will know that MasterGenius Pat Harkin – who has submitted literally hundreds of ideas – should have a whole show of his own.
Inbetweeners goes mainstream
And finally to The Inbetweeners (the week was heavily 'front0loaded', telly-wise) which, much like the wonderful Outnumbered, has been a real slow-burner, and has only truly found its audience come series three.
The initial problem was certainly how it was marketed: what serious comedy fan wanted to watch what appeared to be the E4 equivalent of (shudder) Coming Of Age? Image problem overcome, it's now well-loved and indeed well-respected, and the series opener with the school fashion show bode extremely well. But am I alone in having been a little underwhelmed since then? I'm still enjoying it, but there seems to be a little spark missing… Let's hope it quickly returns to top form because when it's at its best, it's a real potty-mouthed joy.
Next week: BBC powerhouses Strictly Come Dancing and The Apprentice come back onto our screens, E4's new sitcom Phone Shop gets a full series and I'll try and decide whether I like Ask Rhod Gilbert.