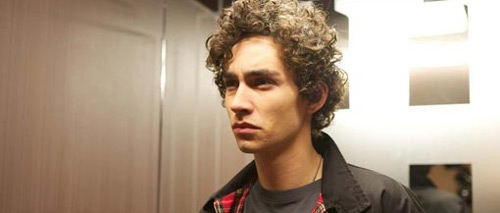 After a series that has firmly established E4's Misfits as one of the most creative and fun mainstream shows the UK is currently producing, we have the kinda-finale of the second series. "Kinda" because it was the final episode in this run of six, but in actuality, we have the Christmas special next.
Anyway, it's the technical last episode, so drama should happen, and does. I'll be spoiling the ending, just to give you warning, so definitely watch the episode on 4 On Demand before reading on.
The Ballad Of Nathan's Penis
Even by Nathan's massive standards, he spends ages talking about his genitals this episode. That, perhaps alarmingly, is my abiding memory. Aside from that, we get a whistlestop tour of how our heroes going public with their powers might go horrendously wrong.
The jokes in this episode are pretty fun, and there are some game-changing moments. The most discussion-worthy is the ditching of the community service angle, as well as the iconic orange jumpsuits. This was discussed at the Misfits premiere I attended, and it was heavily implied that some way would be found of keeping the suits around.
So, to be honest, I wouldn't be surprised if they get caught for yet another crime in the next couple of episodes, and therefore get dumped straight back where they started. A little bit cyclical but there we have it. We've recently had confirmation of a new series, so I imagine they've come up with something.
Let's Start That Again
The other big moments are interesting to see played out, but I see little need to discuss them, since the Curtis-rewind button is jabbed sharply at story's end. So aside from the community service wrapping up, little that happens really matters. It was a stylish episode, and I enjoyed it, but once main characters start dropping dead, the jaded viewer (me) immediately readies himself for a rewind.
On the other hand, I did enjoy Curtis's not-at-all-subtle mention of his lactose intolerance and the subsequent payoff. Made me laugh.
Misfits is hardly the first series to erase its own series finale (see also Doctor Who's "Last Of The Time Lords"), but it's always a tad frustrating to me. Still, good fun, and it's been a great series. I have faith that the Christmas special will be somehow amazing, even if not phenomenally eventful.
More Misfits on Dork Adore | Misfits: Series 2, Episode 5 – Dork Review