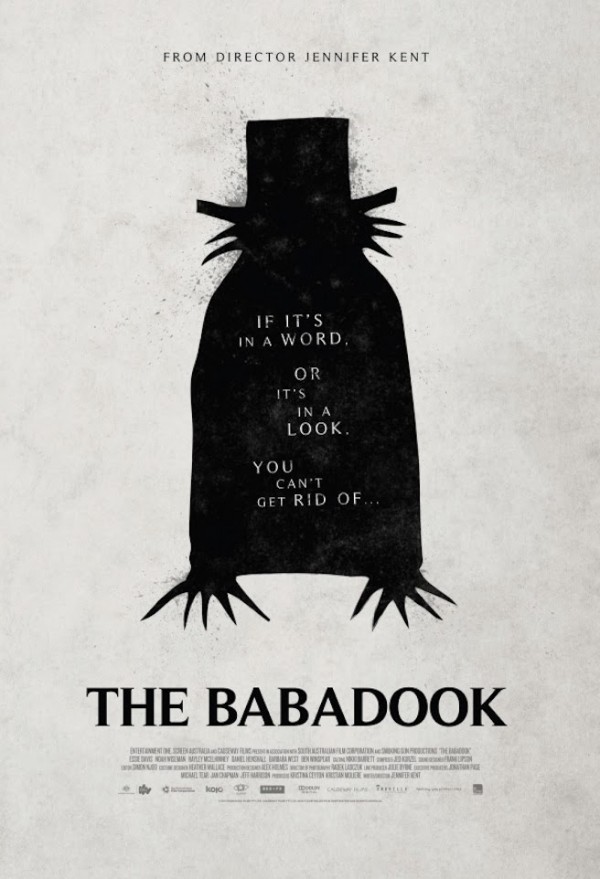 Traditionally, October is a veritable playground for horror fanatics. With Halloween coming up, and the nights growing darker, the cinemas fill up with scary flicks. This year is no exception, with one of the year's biggest hitters (Australian horror The Babadook) scheduled to have you shivering in your seat at the end of the month.
And it's not just Mister Babadook that will be menacing you this October, as this list proves. Get ready for scary dolls, honeymoons from hell and Daniel Radcliffe with a pair of horns growing out of his head.
The Babadook (October 24th)
Whether it's in a word, or it's in a look, everyone's freaking terrified of The Babadook. The Australian horror film, written and directed by Jennifer Kent, has been touted as the scariest film you'll see all year… that is, if you're not already terrified just from watching the trailer.
Essie Davis plays widowed mother Amelia, who tries to no avail to control her six-year-old son Samuel. Losing her husband in a car crash on the way to the delivery room has made it hard for Amelia to bond with Sam; it isn't helped by his recurring nightmares about a monster which he believes is coming to kill them. And then a disturbing children's book turns up in their house, featuring a monstrous character called Mister Babadook…
Hailed as the best genre creature creation since the aliens from Attack the Block, The Babadook is definitely not for the faint of heart. But if you've got the nerve, get yourself a seat for what it sure to be one of the most intense films of the year.

Honeymoon (Out now)
Next in the series of "taking seemingly ordinary things and making them scary as hell" is Honeymoon. Rose Leslie (Game of Thrones' Ygritte) and Harry Treadaway (Penny Dreadful's Victor Frankenstein) play newly-weds Bea and Paul, away on their honeymoon. Everything seems to be going fine, until Bea disappears in the woods one night. When Paul finds her, naked and disoriented with no idea how or why she got there, their wedded bliss slowly evaporates, as Bea starts behaving increasingly weirder.
Even the smallest moments can drive a wedge between people, and first-time feature film director Leigh Janiak explores this in great detail here. It's a confident début, and although it's a relatively small film, it's still worth checking out.
Obviously not during a romantic date, but you'd kind of gathered that, didn't you?
Annabelle (October 10th)
If you were already terrified during 2013's The Conjuring, this spin-off will probably have you running for the hills. Annabelle centres around John Gordon and his pregnant wife, Mia. John believes he's found the perfect present for his wife and unborn child, a vintage doll in a pristine white wedding dress. Unfortunately, this is a horror film – so after John and Mia get brutally attacked in their own home by a satanic cult, they discover that Annabelle (the doll – who also featured in The Conjuring.) is now the conduit for a sinister evil spirit.
Scary dolls are one of those long-standing horror tropes that won't go away. It's a tricky one to pull off, because you can easily descend into silliness (most of the Chucky series is a testament to that). However, this is James Wan territory – the man is responsible for creating one of horror's icons in Billy the Puppet from the Saw franchise. So expect good things from this one. At the very least, you won't be able to look at your nan's collection of vintage dolls in the same way again.

Life After Beth (October 1st)
A bit more suited as a date movie, Life After Beth is a rom-zom-com starring Aubrey Plaza and Dane DeHaan. I know, I know, rom-zom-coms are petering out a bit as a genre, but this one might prove that there's life (however ironic that sounds) in it yet. After his girlfriend Beth dies of a snakebite while hiking, Zach turns to Beth's parents in search of comfort. When they stop answering his calls and won't let him come over, Zach is devastated. But then he discovers something quite peculiar: Beth, seemingly alive and well, with no memory of the past week, is being hidden at her house by her parents.
Zach and Beth pick up their relationship, but Beth soon starts showing some unusual side-effects from her resurrection. Zach grows tired of trying to handle Beth's mood swings and violent tendencies, and it isn't helped by the fact that other people in town are acting the same. So, what do you do when your girlfriend is slowly zombifying?
Horns (October 29th)
Daniel Radcliffe's post Potter career has been mainly centred on getting roles that are as far away from The Boy Who Lived as could be. With Horns, he may have just hit the jackpot. Based on Joe Hill's bestseller, it sees Radcliffe play Ig Perrish – a 26-year-old guy who wakes up after a drunken night to find bony horns have sprouted from his temples. He discovers that he's been given powers that compel people to tell him their darkest secrets and urges. Considering he's still dealing with the fall-out from the rape and murder of his girlfriend Merrin – something which the public thinks him to be guilty of – this power could be quite handy…
There is of course plenty more to tell about Horns, but… that would be spoiling the mystery. Just go and see it – and read the book while you're at it.