In just a few short days, the streets will be filled with kids dressed up in hooded outfits, knocking on the doors of frightened old ladies and demanding free stuff.
Nope, not a replay of the summer riots: Halloween.
Halloween is a time the Etsy community warms to immensely, flexing those crafting skills to create kooky outfits and decorations for this spooky evening.
Initially, my search for Halloween goodies on Etsy was successful. The Halloween wine labels are devilishly good for adult parties, and these Seuss-inspired  prosthetic noses are fantastic
But then this happened: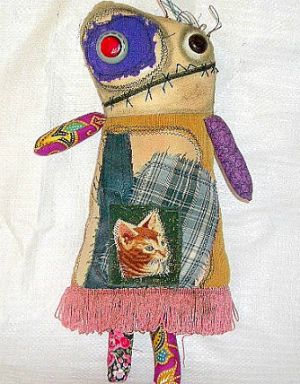 It's like the secret lovechild of Chucky and Edward Scissorhands. Let's not dwell on why they've placed an image of a cat in *that* area. Horrifying stuff.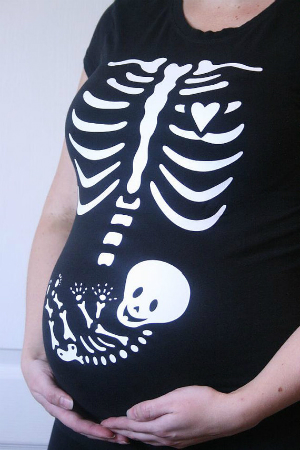 This is weird too. I suspect some might like this. But seeing the skeleton of an unborn baby makes me feel a bit *vom*.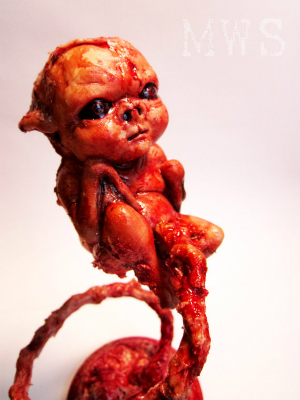 Following in the baby theme, you too could pay $65 for this piece of art. It's a demon foetus apparently. Which is nice.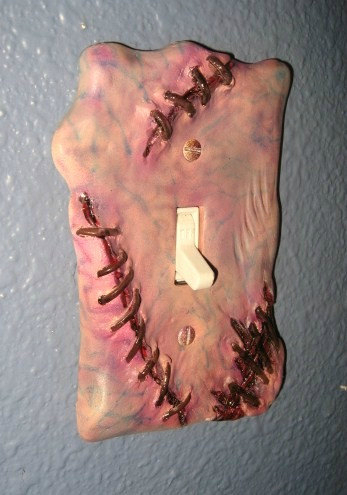 This is in the sale. And yet it's still $20.40.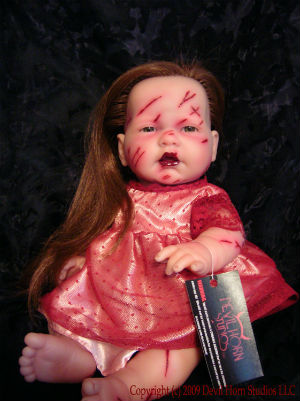 WHY? Actually, I'm not sure what's worse here. The doll, or the creator speaking about it like it's a real child.
Seen any Halloween horrors recently? Let us know in the comments!