With the beginning of the new BBC Series of Doctor Who the world seems to have gone a little Doctor Who crazy.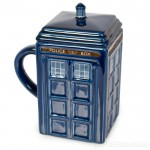 And as a Doctor Who fan, one thing you may be wanting is a TARDIS of your very own.
With that in mind, I've put together the a selection so you can find the TARDIS that will best suit your needs!
TARDIS Mug with Lid
At six inches tall this is a generous sized TARDIS Mug (left) with a lid to keep your tea, coffee or hot chocolate warmer for longer.
You can pre order it now from Firebox for £12.99 and it should be available in three to four weeks.
Character TARDIS Mini Play Set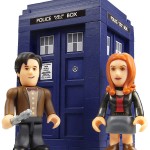 If you're a big LEGO fan, this Character TARDIS Mini play set could be ideal for you.
You get to build your own TARDIS and play play with the 11th Doctor (who even has a Sonic Screwdriver!) and companion Amy Pond who both fit nicely inside.
It would look great on a desk or displayed on a shelf in any geeky home! You can buy the set from Think Geek for $19.99 (around £12.60)
TARDIS Beach Towel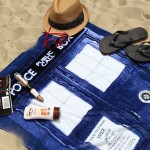 This one's for those of us who would head to the beach with our TARDIS. The TARDIS Beach Towel from Think Geek. It costs $19.99 (which again is around £12.60).
This feels like one Doctor Who writer Douglas Adams would approve of – after all no self-respecting galactic hitchhiker would every be without his towel.
Van Gogh Exploding TARDIS T-Shirt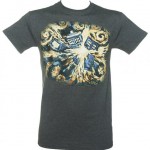 Are you feeling artistic? You might like this Van Gogh Exploding TARDIS t-shirt. In reference to the episode Vincent and The Doctor, this prophetic t-shirt serves as a reminder of what could be the end of our beloved TARDIS.
It can be bought from Truffle Shuffle in various sizes for £17.99.
TARDIS Bathrobe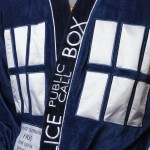 Here's another one Douglas Adams would approve of  (as well as the 10th Doctor who saves the world in his dressing gown in the Christmas Invasion and feels that Arthur Dent would have approved).
The TARDIS Bathrobe is available from Think Geek for $69.99 (around £44.10) it comes in just one size.
TARDIS Gadget Smart Safe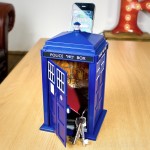 If you have an Android or iPhone, how about this TARDIS Smart Safe?
Impress your co-workers and keep your valuables secure with this desk top safe (assuming your co-workers are nerds and easily impressed).
Compatible with Android or iPhones, this clever device uses your phone to lock up your items. It looks great and has authentic light and sound effects to add to the fun. And, of course, it is bigger on the inside than it looks (well, you knew that gag was going to have to appear somewhere, didn't you?!) Buy one from Firebox for £29.99.
TARDIS Alarm Clock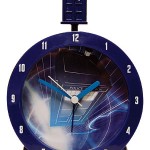 Do you find it hard to get up in the mornings? You may find the experience more enjoyable if you are woken up by your very own TARDIS. Ok, so this TARDIS Alarm Clock isn't the real deal, but it may help us resent getting up early a little less.
The BBC Shop sell this Tardis top alarm clock for £17.99.
TARDIS felt shoulder bag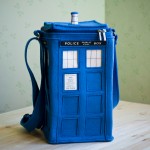 If you are a trend setter, you may fall in love with this TARDIS felt shoulder bag – I know I have!
It has a long adjustable shoulder strap and closes with a zip. It's handmade and fully lined – and it includes an inside pocket. You can buy the bag from Etsy at $180 (about £116.20).
TARDIS Cookie Jar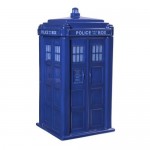 You can buy cookie jars in all shapes and sizes but why buy a cookie jar in any other shape when you can have a TARDIS cookie jar? A reasonable question, I'm sure you'll agree.
This is a fine quality hand-painted twelve-inch jar. You can buy it from Play for £73.90
TARDIS Night Light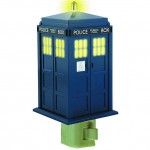 To light the way, how about this Night Light TARDIS? What better to help you find your way in the dark? Buy it for $16.99 (around £10.70) at Big Bad Toy Store!
TARDIS Notebook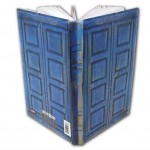 This familiar looking little blue book contains 160 lined white pages for you to document your own adventures in time and space. No spoilers, sweetie!
Pre-order it now from Big Bad Toy Store for $9.99 (about £6.30).
TARDIS Watch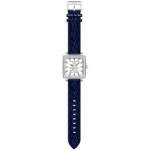 It's the Time Traveller's time piece! This TARDIS Watch may not be able to travel through time but it can at least tell the time – although only the linear stuff we use, not all the wibbly wobbly timey wimey sort the Doctor deals in.
What kind of Time Lord would you be if you were always late? Make sure you aren't by buying this watch from Forbidden Planet for £29.99
TARDIS Salt and Pepper Shakers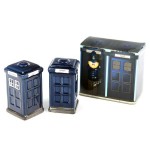 Have dinner with your TARDIS! Enjoy every meal time with not one but two tiny TARDIS (TARDISes?? What is the plural of TARDIS?) of your own. These cute TARDIS ceramic salt and pepper shakers can be bought from The Who Shop for £9.99.
Time and Relative Dimensions in Space
Now I hope that this blog post has helped you chose a TARDIS of your very own. Or perhaps you have found something different out there that you would like to share with us?
We all know really though that there is only one real TARDIS, and that can be seen on Saturday evenings on BBC 1.
Still not enough TARDIS? How's about: