The great thing about this TARDIS patterned fabric by Travale is that it's subtle enough for you to make clothes in it; only other nerds would notice that you had hundreds of little Doctor's Wives all over your top.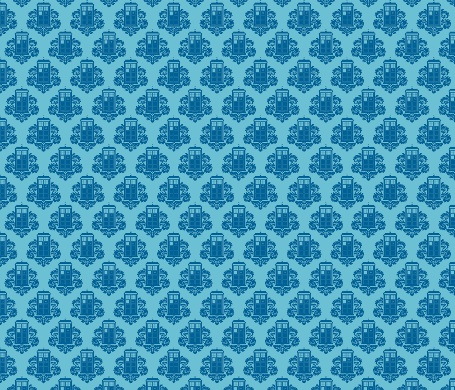 Maybe one day, when I finally make all those dresses for my daughter I keep saying I'm going to make (once I've finished watching things on TV), I will have a little girl running around the garden wearing a frock fit for geeks. It's going to be amazing.
But first, Veep is on.
Spoonflower TARDamask Doctor Who Fabric, $18 a yard.