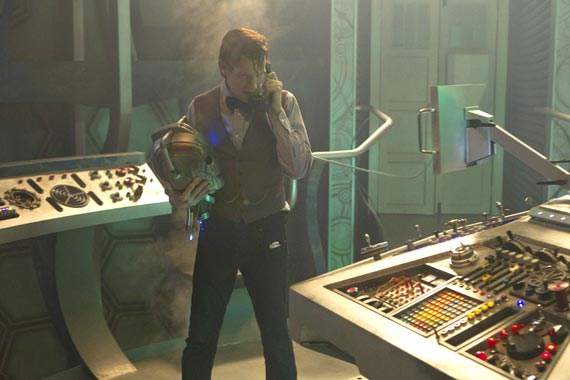 Christmas is almost here, and with it, the usual festive helping of Christmas TV specials and holiday classics. It's always a lot – the Christmas schedules are more packed than ever, with seasonal editions of… well, just about every show you can think of.
But never fear. As always, Dork Adore is here to help you slalom your way through the obstacle course of Christmas programming. Here are some recommendations – suitably geeky, of course.
Death Comes to Pemberley (Boxing Day – 8.15 PM – BBC One)
An adaptation of PD James' sort-of-sequel to Pride and Prejudice, Death Comes to Pemberley gets a television adaptation, set to air on Boxing Day. Jenna Coleman, stepping out of Clara Oswald's biker boots and into an Austenite frock, plays Lydia, the youngest Bennet sister, whose husband is horribly murdered on the eve of the Darcey's annual ball.
Part murder-mystery, part loving pastiche, Death Comes To Pemberley is a three-part drama, aired over three nights, with part one coming to BBC One on Boxing Day.
The Tractate Middoth (Christmas Day – 9.30 PM – BBC2)
If you're in need of a bit of a recovery after Matt Smith's final goodbye as The Doctor, let Mark Gatiss tend to your wounds and treat you with this chilling ghost story. The Tractate Middoth, based on a short story by M.R. James, marks Gatiss' directorial debut, and stars Sacha Dhawan (last seen as Waris Hussein in the beautiful An Adventure in Space and Time.) as a young library assistant, aiding a man in the search for an obscure Hebrew text.
It quickly becomes clear that there's something unusual about said text; ghosts and apparitions from beyond the grave appear to come with it…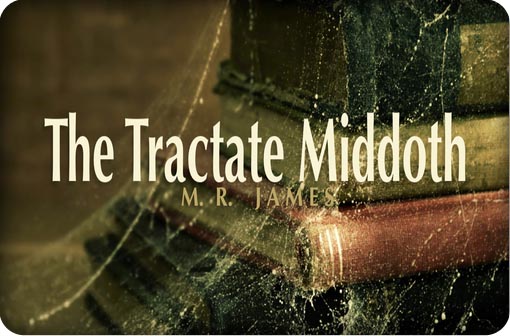 The IT Crowd night (Christmas Eve – from 9 PM – Channel 4)
What better way to spend Christmas Eve than with everyone's favourite anti-social, awkward IT department? Kicking off with the one-off final special aired earlier this year, Channel 4 is treating you to an entire evening of The IT Crowd. With a new making of documentary, creator Graham Linehan's favourite episode and an episode chosen by the fans, Roy, Jen and Moss (and the Denholms, and Richmond, of course) are on duty to give you a brilliantly geeky Christmas Eve.
Any guesses as to what the fan favourite episode might be?
Big Fat Quiz of the Year (Boxing Day – 9 PM – Channel 4)
In a now time honoured tradition, Jimmy Carr hosts the Big Fat Quiz of the Year 2013, with a no doubt thoroughly dignified and not-at-all rude look back at the year gone past. Upstanding young men Dara O'Briain, Jonathan Ross, Jack Whitehall, Noel Fielding and Richard Ayoade, along with the prim and proper Kristen Schaal, will be vying for the points in a most polite way.
Or, you know, something like that, but with a lot more swearing.
Doctor Who: The Time of The Doctor (Christmas Day – 7.30 PM – BBC One)
Officially the show you can't do without on Christmas Day, The Time of The Doctor is the icing on top of the cake that has been Doctor Who's 50th anniversary year. And this Christmas special marks the 800th (!!!) episode – which is set to be the most explosive instalment yet.
Starting off as a normal, everyday Christmas, The Doctor rescues Clara from a dolt of a family dinner. But soon, a mysterious signal draws them in, and the search for its origins brings The Doctor to the one place he swore he would never go again. As the Siege of Trenzalore begins, and The Doctor reveals a terrible secret to Clara, he and his companion are left fighting foes from the past to save his future.
You know how it will end, and you know what's coming… but it will be a hell of a final ride for Matt Smith's Eleventh Doctor – and a hell of an entrance for Peter Capaldi.
Sherlock (New Year's Day – 9 PM – BBC One)
Two years of waiting finally come to an end, as Sherlock returns from the dead on New Year's Day. Two years on from the events of The Reichenbach Fall, our deductive detective resurfaces, just as London comes under terrorist threat.
As Watson (and the rest of the world) find out just what actually happened on that roof, the now-moustachioed doctor has mixed feelings – on the one hand, having your best friend return from the dead is rather nice… on the other hand, having Sherlock back in his life might clash with his new found domestic bliss…
If you can't wait any longer (lord knows I can't), BBC One is premiering a special online minisode on Christmas Day! Hurrah!
What will you be watching this holiday season?