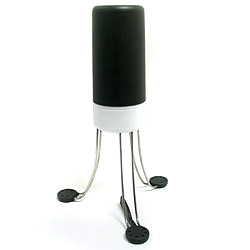 I don't know about yours, but my mother would laugh in my face if I gave her any of the presents on offer for Mother's Day at most shops.
Chocolates, rom-coms & cushions? She'd rather have a sonic screwdriver.
So what do you get the dork mum for Mother's Day?  Check after the jump for our top five gifts for the geeky mum, whether she's into cooking or computers!
If your mum is a bit of a Nigella, help her save time in the kitchen with the ingenious Robostir (above). You pop the clever device into your pan and it stirs your food for you, leaving your hands free to do whatever else.
Perfect for busy, tech-loving mums (or those who like to have a glass of wine in their hands while cooking), it's £14.99 from Gizoo and is heat proof and dishwasher friendly.

For a bit of a twist on the classic gift of perfume, how about a design your own scent kit?
For £24.99 from IWOOT you can choose from fresh, oriental or floral scent. Great for the mum who loves science and beauty or just for a more personal touch than whatever's on offer in Boots.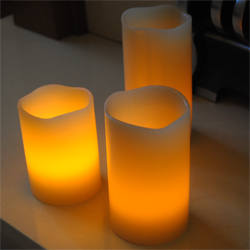 Scented candles are always a big hit for Mother's Day but you can tech them up a bit for a gadget-phile with these vanilla scented remote control candles, £19.99 from Gizoo.
With none of the safety concerns of actual candles, they'll also last a lot longer than the real thing!
Made from real wax, they'll fill the room with a luscious vanilla scent whilst providing a nice bit of ambiance; perfect for bathtimes.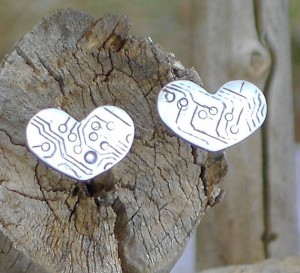 Jewelry is another popular choice for mum's, but if you can turn this tradition on its head with these awesome circuit board design earrings, $26 from The Blue Kraken on Etsy.
In a cute heart shape, the design from a genuine circuit board has been transferred onto the sterling silver base. Stylish and geeky; that's what we like to see.
Check out the rest of their shop to find a whole range of gorgeously geeky designs.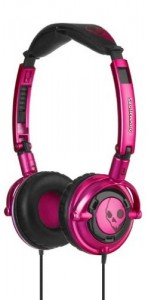 If music is more your mum's thing, how about a nice new pair of headphones?
I'm a big fan of Skullcandy and these lowrider headphones are great. If pink isn't your mum's thing you can also get them in green and black. Having tried them myself, I can confirm that they provide a great sound whilst looking pretty snazzy too.
You could always team them with a Spotify subscription for a brilliant music fan gift.
Hopefully there's something in our list for your mum but if not, let us know what you're planning to get yours in the comments below, or tweet us @dorkadore!