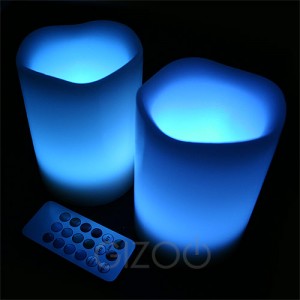 Love or hate Valentine's day, it's a great excuse to add a bit of romance into your life.
Of course, there's no need to sacrifice the geekery and with this in mind I've rounded up some of the best Valentine's appropriate bits of technology on the market right now…
1. Candlelight without the fire fright
Candles are great for adding a bit of romantic ambiance, and it's a known fact that everyone looks hotter by candlelight too.
However, they aren't always the safest idea especially if you're like me and have a tendency to leave them unattended.
Worry no longer with these rainbow candles with remote control, £29.95 from Gizoo.
Unlike the slightly shoddy fake tealights you can find in your local pound store, these candles are made from real wax for an authentic look and can glow any one of 12 colours, controlled by remote. They have a timer so that you can go to sleep with the glow without worrying about wearing the batteries down, and there's no chance a pet will get too close to the flames and spoil a romantic moment.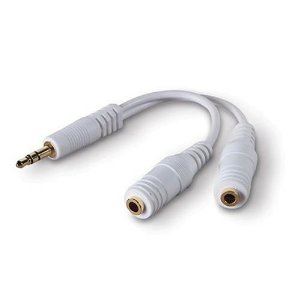 2. The romantic way to split up
What's so romantic about a bit of cabling, I hear you cry. Well, this little gizmo is a headphone splitter and allows both you and your beloved (or your BFF for that matter) to listen to the same music on the same iPod at the same time.
I have one and they're great for watching films on a laptop on long journeys together or for sharing songs.
3. Nothing says romance like a cuddly sperm
They're not strictly a gadget but these special Valentine's Day edition plushies from the ever popular Giant Microbe range are too cute not to include.
I mean, sperm and egg toys beats a teddy clutching a heart any day, right? The dolls are held together by magnets, so are truly attracted to each other.
Perhaps it's just the scientist in me talking, but I think these are the cutest things I've seen in a while.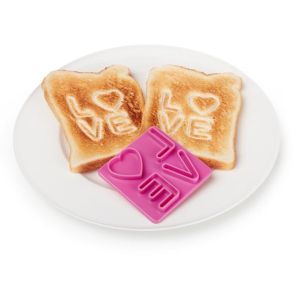 4. Get toasty with your lover
Breakfast in bed is a Valentine's day staple and you can give it a nice twist with these classic love toast stampers. Just be careful not to butter them before presenting to your Valentine so as not to spoil the message!
They're now on sale at IWOOT for just £5.99.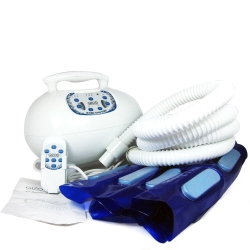 5. Spa for two
There's nothing quite like a bubble bath for two for a special treat, and you can take it to the next level with this bubble spa bath mat from Gizoo, £64.95.
Pop in the bath, set the timer and relax, aided by the massage options controlled by a handy wireless remote.
It's also a great treat for yourself and certainly saves money on building your own jacuzzi!
So, what will you be treating the gadget geek in your life to this Valentine's Day?