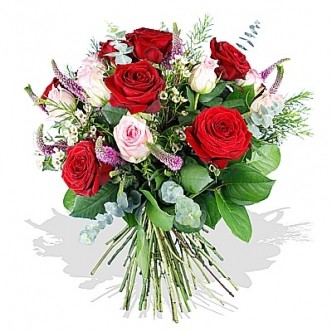 Believe it or not, Valentine's Day is just around the corner. The annual feast of St. Valentines (and in a way, Cupid) sees a veritable explosion of love hearts, chocolates and things that make your one and only's heart go a flutter.
But what if, just this year, you're completely stuck on what to get your loved one?
You want to get them something unique, but yet still familiar?
Well then, how about a lovely bouquet of flowers?
The Flower Station has branches throughout the UK, and it's known for impeccable service and beautiful bouquets. But their Baker Street branch has to be seen to be believed.
Because The Flower Station Baker Street is not only the world's only 24-hour florist, it's also the UK's only drive-through florist.

That's right, you can literally drive in and drive out to get a bouquet made to your taste. And if you can't quite make it there, don't worry, the Flower Station offers same day delivery service to any London postcode.
Now, I don't know about you, but that sounds quite cool. Their bouquets are absolutely stunning, and made of the freshest flowers you can get. They also cater for every other occasion under the sun, including the arrival of a new baby, birthdays and for those occasions where you really want to surprise somebody.
And people are ordering flowers in droves. Last year, they sold 60,000 roses and created over 3,000 bouquets. Plus, 1,000 bouquets were delivered in every postcode in London. That's no small feat, considering how massive London is!