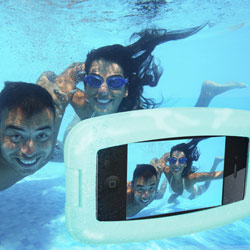 Apparently, rapper Wretch 32 recently lost all his lyrics for his new album when he dropped his phone in the bath.
'I now know to back up my phone regularly' he said.
I have another option for him in the form of this smart phone waterproof case from Gizoo.
The Aqua phone case protects your iPhone or Blackberry from water, whilst you carry on using it as normal. Gizoo suggests this is useful for taking photos underwater, or when you're at the pool on holiday. However, I was excited for the much more mundane reason that it meant I could play Words with Friends in the bath.
Gizoo kindly sent me over a case to test out. You can see how I got on after the jump.
Waterproof or washout?
Initially, I was terrified. Put my beloved phone in the bath? Deliberately? Even with the case it seemed a bit wrong. I was very apprehensive, so I approached the situation with a several stage experiment, like the scientist I am.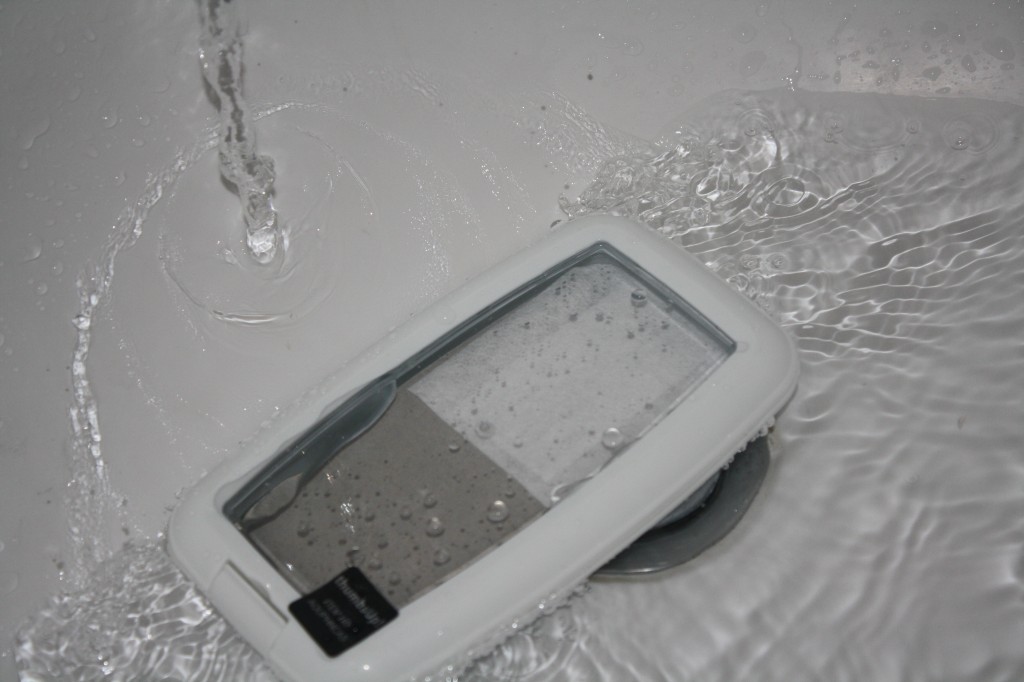 Firstly, I tested the case on its own. A piece of absorbent paper is included in the case for this very purpose and after opening & closing the case once to make sure I was doing it right, I threw the case in the bath.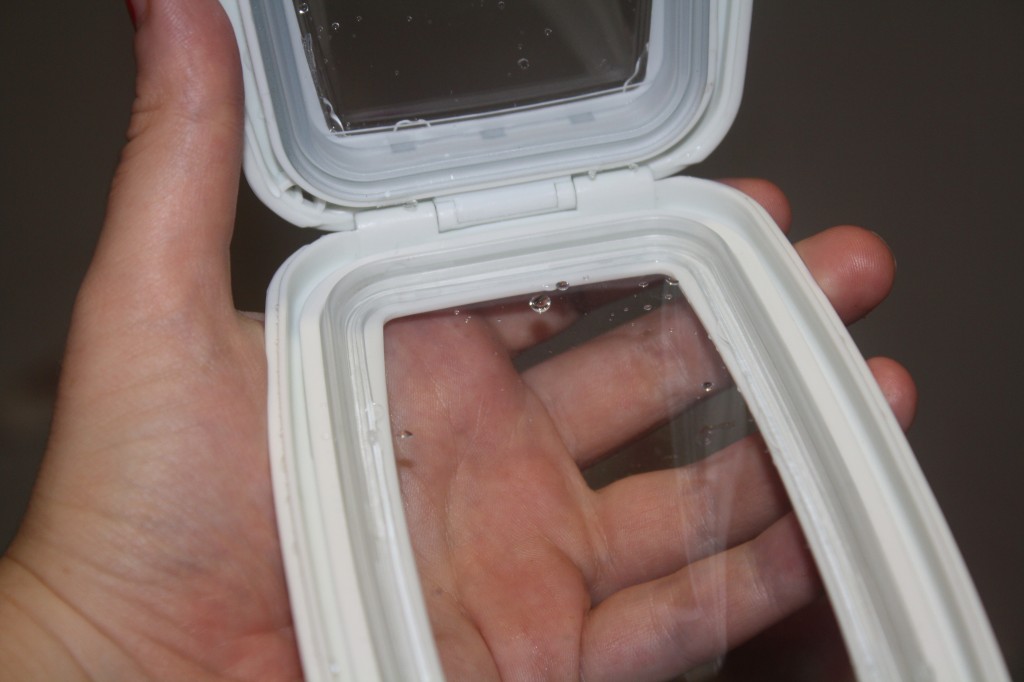 On removing the case, no water had leaked through into the paper. So far so good. Now it was time to get brave. I put my phone in, checked the seals and ran the tap over the case.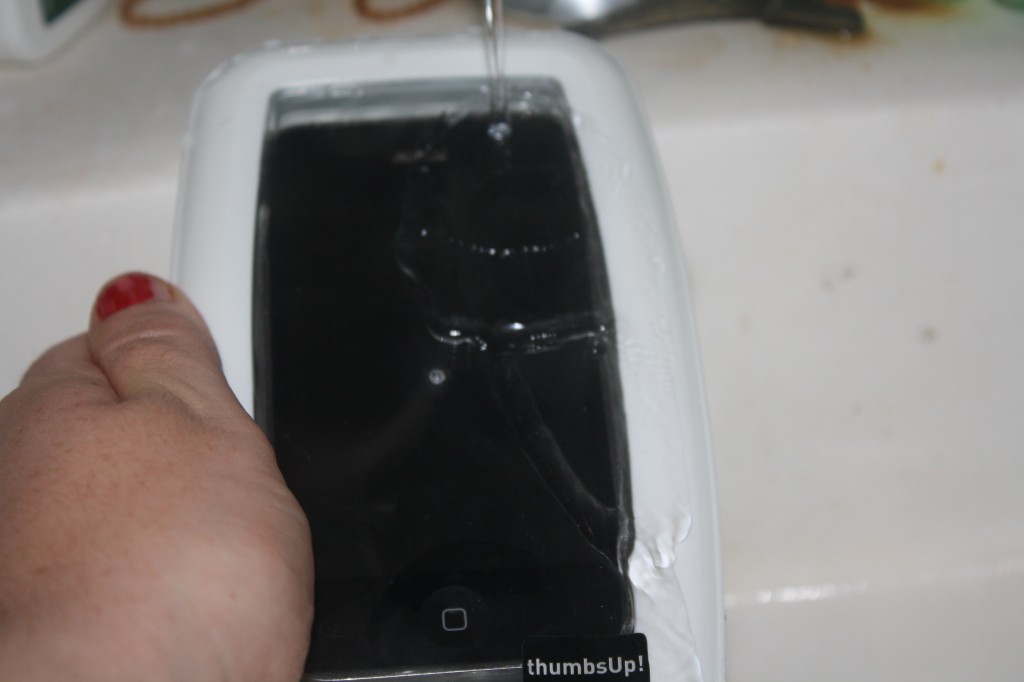 Praying fervently that my beloved iPhone would be ok, I dried off the case to avoid any water transfer and opened it up. Hurrah, it worked! Now more confident in the cases abilities, I decided to get really brave. I submerged my iPhone into the sink full of water.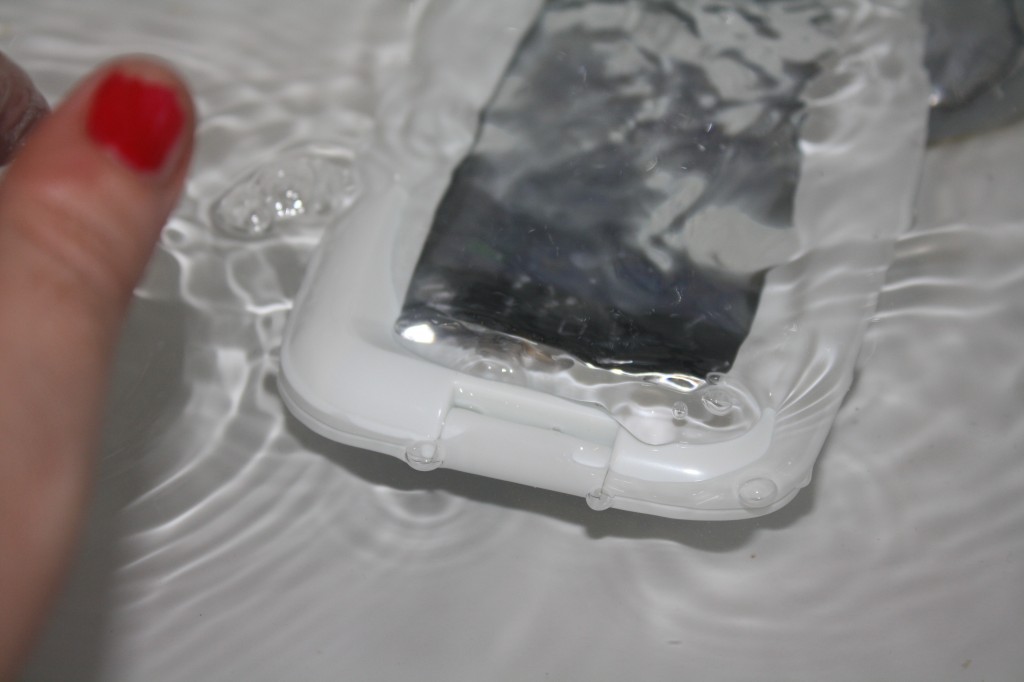 Heart racing, I took it out, dried it off and opened it up. It was bone dry, much to my relief. I tested the functionality of the touch pad underwater and this was fine too which means that you can use your phone as a handy underwater camera if wanted. The case fits pretty much all smart phones out there right now.
It's available at £19.95 from Gizoo.
It might go against all your instincts to expose such expensive pieces of technology to water but trust me on this one, it works.
In the interests of honesty this case was provided to me free of charge by the good people of Gizoo, but the opinions remain all my own.