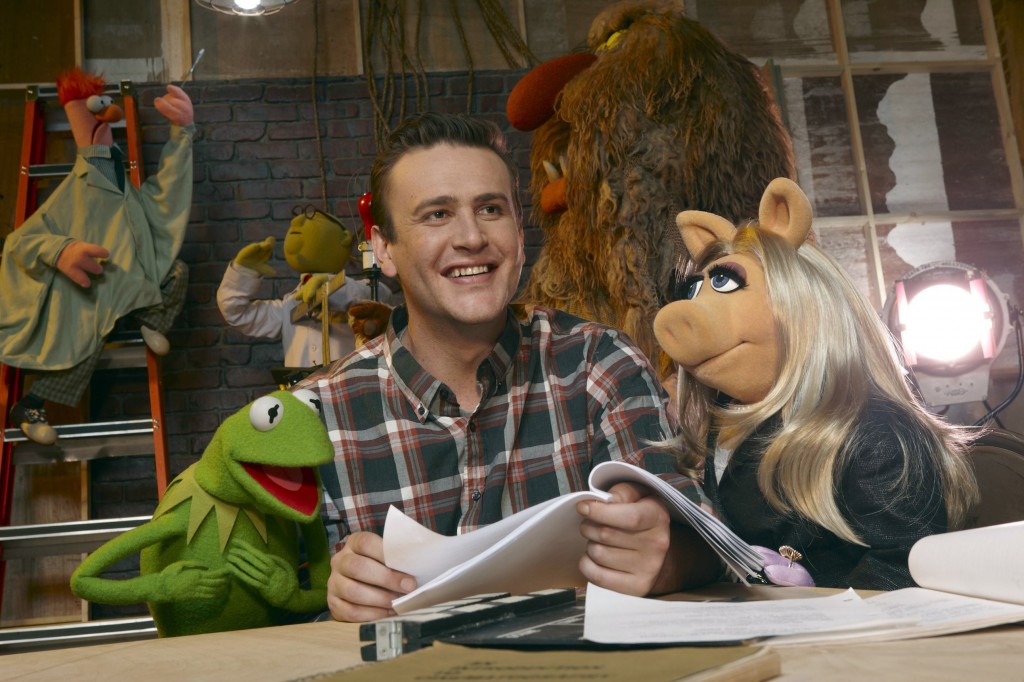 After years away from the big screen (and indeed the small screen… screens of all size, come to think of it) it's finally time to play the music, light the lights and meet the Muppets once again. But can these fuzzy little creatures really recapture the magic that made us fall in with love with them first time round? To go all 'karate-chopping porcine blonde' on you for a moment: "you'd better believe it, buster!"
Lifelong fan…
To say that I'm a big Muppets fan doesn't make me particularly unusual — who doesn't like the Muppets? We all have that double vinyl album tucked away somewhere, we all know what comes after "mahna-mahna" and Twitter went slightly insane when the edited version of A Muppet Christmas Carol was shown this Christmas.
But they do mean a lot to me. I watched The Great Muppet Caper over and over as a kid, and when I was 11 I wrote a piece about myself in which I said I don't watch much TV (how things change) but that I always made time for Shooting Stars and Muppets Tonight (ok, maybe they don't change so much…).
So for me, like everyone else, the return of the Muppets is cause for nothing but celebration — they have been on every TV show and adorned every product recently, but I don't think I've heard a single grumble about their ubiquitousness. So the position in which the gang find themselves at the start of the new movie is not really accurate. In the world on screen, the Muppets have gone their separate ways, and their old studios are dilapidated; no-one really remembers who they are, let alone thinks of them as fondly as we do in reality.
Getting the band back together
No-one, that is, except for Walter. He's a little Muppet with a human older brother Gary (co-writer Jason Segel) who lives in Smalltown and is the Muppets' biggest fan; his room adorned with memorabilia and Kermit's face on his watch. When Gary takes his girlfriend Mary to LA for their anniversary, Walter tags along for the ride and overhears oil baron Tex Richman plotting to destroy the Muppet studios. There's only thing for it — get the Muppets back together for a telethon to raise the $10 million needed to keep the studios out of his evil hands…
Man or Muppet?
It has to be said that the signs for this new Muppet movie were always rather good. Segel is a huge fan himself and by all accounts getting the film made was something of a personal mission. His love, care and attention is evident in every frame. Plus, getting Flight of the Conchords co-creator James Bobin on board as director was a stroke of genius — I quickly realised while watching this film that the elements that felt very Conchords-y were actually also very Muppets-y; particularly the sight gags and great throwaway lines, and the jokes hidden away in the background.
Of course with Bobin came Bret Mackenzie, a Conchord himself and musical supervisor on the film — and it's the songs that really make it. They're insanely catchy, very funny and pull out the subtler themes of the movie, from Walter and Gary trying to discover who they really are, to Mary and Miss Piggy feeling sidelined by the various bromances that surround them.
If you care about the Muppets at all, the first act in which we see how they have completely failed to keep in touch (including Kermit and Miss Piggy!) and some even fall on hard times, is surprisingly heart-rending. Segel's personal interest has ensured, in short, that the film is not just dripping but positively drenched with nostalgia and if there is any criticism to be levelled, it could only really be that the self-referencing might alienate a younger audience.
But then again, there's still the jokes, the songs and the heart for children to enjoy. Overall The Muppets is that rarest of cinematic beasts, a truly successful family film that has warmth and brains to match the jokes. Properly delightful.