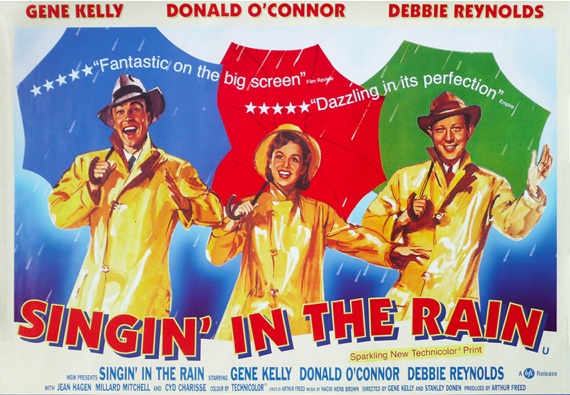 Ah, Valentine's Day. There are literally a myriad of ways to spend the day of love and Cupid with your special person; from the classic dinner and a film to something a little more outlandish, like a Georgian Valentine's Ball at the British Library (quite possibly one of the dorkiest ways to spend the day…).
But if you're not really one for splashing on a dinner, a night at the cinema or even a ball, then there's always the tried and true option of staying in and watching a film. Curl under the duvet with your beloved, pick a film you'd both like to watch and spend the evening in snuggly comfort.
And if you need inspiration, here's five of my favourites.
WALL-E (2008)
Yes, this totally counts, why do you ask? Pixar's animated sci-fi rom com follows a little trash compactor robot named WALL-E, who develops sentience after 700 years of life experience.
When an advanced robot probe named EVE lands into his life, WALL-E falls head over heels in love. It just so happens that he may also have the key to the restoration of planet Earth…
Buy WALL-E on DVD on Amazon UK.
Singin' In The Rain (1952)
Boasting one of the most infectious theme songs in the history of cinema, Singin' In The Rain is one part light-hearted piss-take on Hollywood in the 20s and one part musical love story joined together to make one incredibly enjoyable film.
Humble silent film star Don Lockwood (an "oh my God" brilliant Gene Kelly) adores acting, but is less enamoured with his vapid and annoying leading lady Lina Lamont (Jean Hagen, sounding about as pleasant as nails scratching on a blackboard).
When the studios decide to transition to using sound in their films, Don and his best mate Cosmo (Donald O'Connor) are stuck with the dilemma of what to do with the very unpleasant Lina's very unpleasant voice. But an unlikely solution comes in the form of chorus girl Kathy (Debbie Reynolds), who drives into Don's life and straight into his heart.
Buy Singin' In The Rain on DVD on Amazon UK.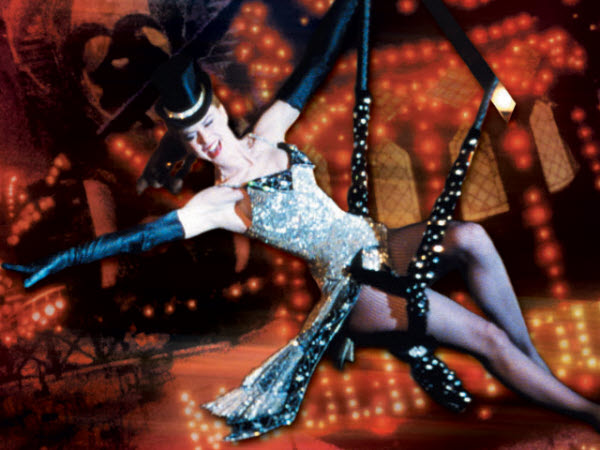 Moulin Rouge! (2001)
A word of warning with this one: you will need a box of tissues because Moulin Rouge!  is not a happy film. But it is romantic.
Baz Luhrman's romantic pastiche/jukebox musical, set in 19th century Paris, follows sweet young writer Christian (an angelically-voiced Ewan McGregor) who moved to Paris with dreams of becoming a Bohemian writer (despite very stern warnings from his father). He is soon swept into the Parisian underground by his upstairs neighbour Toulouse-Lautrec (John Leguizamo) and his mates, who whisk him off to the Moulin Rouge so he can pitch their play to their star courtesan, Satine (Nicole Kidman).
A case of mistaken identity leads into a musically rich but very doomed love affair… Yeah, best stock up on the Kleenex if you're planning to watch this one.
Buy Moulin Rouge! on DVD on Amazon UK.
Chocolat (2000)
Based on the novel by Joanne Harris, Chocolat (pronounced enFrançais) is both a sweet and passionate love story and practically a love letter to chocolate. An ideal combination, I think. 
The film tells the story about young mother Vianne Rocher (Juliette Binoche) who, along with her daughter Anouk, lives a nomadic life, drifting from town to town. In the winter of 1959, they arrive in a quiet and repressed village in France. Master chocolatier Vianne decides to settle and set up a chocolate shop – just as the villagers begin the period of Lent.
Despite much objection from the devout mayor, the villagers begin to fall for the charms of Vianne and her uncanny talent for chocolate-making. And when a band of gypsies arrives in town, Vianne falls for the charms of the handsome Roux (Johnny Depp).
Buy Chocolat on DVD on Amazon UK.
Shaun of the Dead (2004)
If you're not really a fan of the sweet and romantic, this is a healthy antidote, with a touch of romance at its centre.
Shaun (Simon Pegg) is stuck in a life with seemingly no direction. With no respect from his younger co-workers, a tense relationship with both his stepdad (Bill Nighy) his housemate Pete (Peter Serafinowicz) and his long-suffering girlfriend Liz (Kate Ashfield) and a bad influence of a best mate in Ed (Nick Frost).
After a disastrous anniversary, culminating in a post-breakup piss-up with Ed, Shaun wakes up the next morning and goes about his usual day, not realizing that at some point during the night, the zombie apocalypse broke out…
The rest is cult film history.
Buy Shaun of the Dead on DVD on Amazon UK.
What are your Valentine's Day film recommendations?