The new Harry Potter Wizard's Collection box set  that we have all been waiting for has just been released!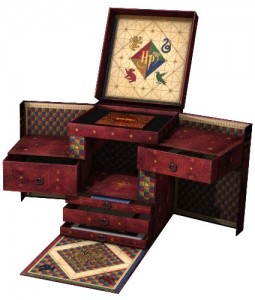 Emma's already covered the Harry Potter special edition boxset. It's got  31 disks that include all eight films on Blu-ray, DVD and UV Copy, bonus content, previously unreleased scenes, behind the scenes features, interviews with the cast and more wizarding content than you can wave a wand at.
Very pretty it is too.
To celebrate the release I have found some great ways to help a Harry Potter fan to relax and enjoy the movies even more!
Harry Potter Butterbeer recipe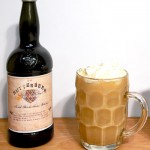 How about watching your movie collection whilst sipping on some home-made Butterbeer?
There are many recipes to be found online, but this one at Recipewise tries to stay authentic to JK Rowling description of the taste of Butterbeer.
It includes ingredients that are easy to find in the UK.
 Time Turner Necklace Tutorial
If you are looking for more hours in the day to watch your new box set, you may be interested in this post from The Crafty Cauldron blog.
It shows you how you can make your very own Time Turner necklace as seen in Harry Potter and the Prisoner of Azkaban.
 Harry Potter Amigurumi Crochet Characters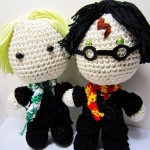 I am sure that most of you will agree with me that the best way to watch movies is with friends.
But who needs *real* friends when we can watch Harry Potter with none other than the characters of films and books themselves?!
If you are feeling crafty then on Etsy you can buy the knitting pattern for a Harry Potter and Draco Malfoy dolls at around £5.15.
Or, for £15.64 from Artfire's website you can have any character from Harry Potter custom-made in crochet to come sit on your sofa and watch movies with you.
Hogwarts School Uniform Scarf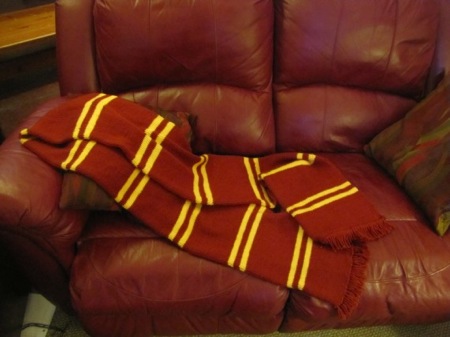 We've already written about the excellent Harry Potter Hogwarts Gryffindor Scarf Knitting Pattern created by the marvellously geeky Rachel Alexandra.
But if you'd prefer to have the junior scarf that the kiddies wear in the earlier movies, you could always try this Free Gryffindor Scarf Pattern.
For more Harry Potter craft ideas take a look back at our Harry Potter craft round up!