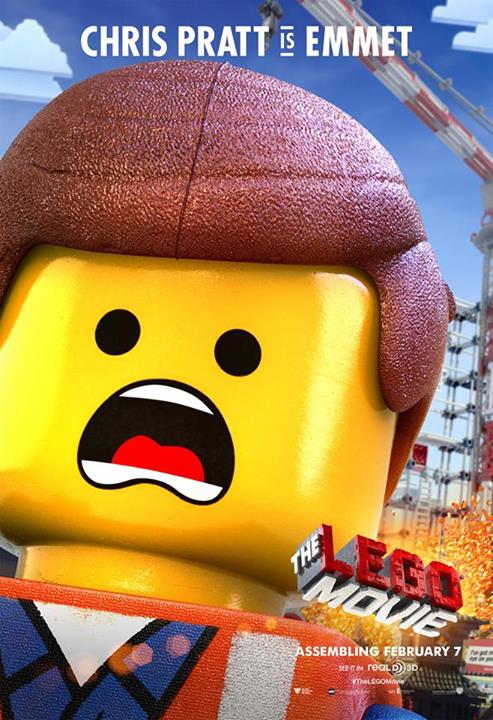 Chris Pratt (Andy in Parks and Recreation) continues his ascent through Hollywood's ranks of awesome ("awesome" being a very appropriate word in the case of this film) as he trades in Pawnee for the blocky streets of Bricksburg… The LEGO Movie – rather good, or bricking bad? (Sorry.)
The LEGO Movie
Directed by: Phil Lord and Chris Miller
Starring: Chris Pratt, Elizabeth Banks, Morgan Freeman, Will Ferrell, Will Arnett, Nick Offerman, Alison Brie, Charlie Day, and others…
Running time: 100 Minutes
Certificate: U
Release: in cinemas now
The story
In the city of Bricksburg, average Joe Blocks Emmet Brickowski (Chris Pratt) goes about living his unassuming life as a construction worker. His perfectly organized life is thrown into disarray when he chances across a women called Wyldstyle (Elizabeth Banks) who is searching for something after hours on the construction site.
Soon enough, he's told that he is "the Special"; according to an old prophecy, he is destined to find something called The Piece of Resistance, which will put a stop to the plans of the evil Lord Business (Will Ferrell), who intends to destroy the world by using the "Kragle", a powerful weapon…
So… good film?
Amazingly, yes. For about 95% of the run time, The LEGO Movie is a joy to behold. Its tongue is firmly in cheek, with plenty of jokes aimed at both adults and kids (but mainly adults). The pace is snappy, the details are to die for and the cast are clearly having a brilliant time making this world come to life.
As mentioned, 2014′ s official golden boy Chris Pratt continues to pave his geeky way in cinema as Emmet, a hero refreshingly devoid of any will to be a hero. On the other hand, brimming over with will to be a hero is Will Arnett's gruff and moody piss-take on Batman – who turns out to be Wyldstyle's "super-serious" boyfriend. Arnett is a delight, making you almost wish he'd be up against Superman in the Man of Steel sequel.
Elizabeth Banks, meanwhile, continues to be one of my favourite people in cinema today, breathing life into the anarchic Wyldstyle and sparking nicely off Chris Pratt's Emmet. The rest of the cast, including Morgan Freeman as blind wizard Vitruvius and Will Ferrell as the villainous Lord Business are equally delightful, gelling well and having fun.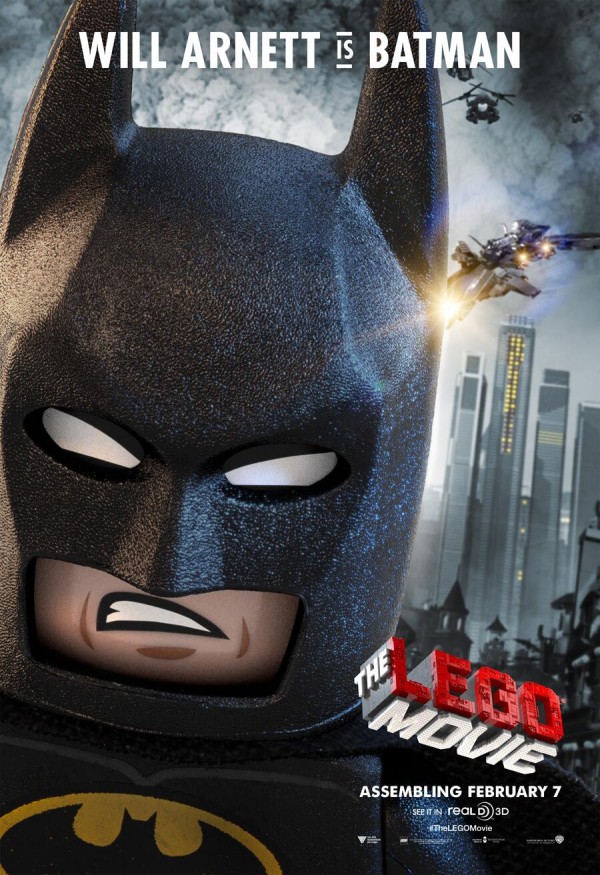 Is everything awesome?
But then there is that remaining 5% of the film that kind of jars and keeps it from being perfect all the way. Despite the film's entertainingly kinetic pace, there are times where it feels like a billion things are happening all at once, which makes for brief dips into chaos.
None more so than in the run-up to the climax of the film, where it feels like the train has gone off the rails.
Nevertheless, The LEGO Movie is a big, happy sunshine in this dreary and cloudy February. It's been a while since animated films were this full of life. And it boasts one of the most catchy theme songs in the world. Tegan and Sara team up with The Lonely Island to bring you "Everything is Awesome!!!" and that is every bit as awesome as that awesomely sounds.
(And let us not forget Will Arnett's contribution to the soundtrack, in character as Batman.)