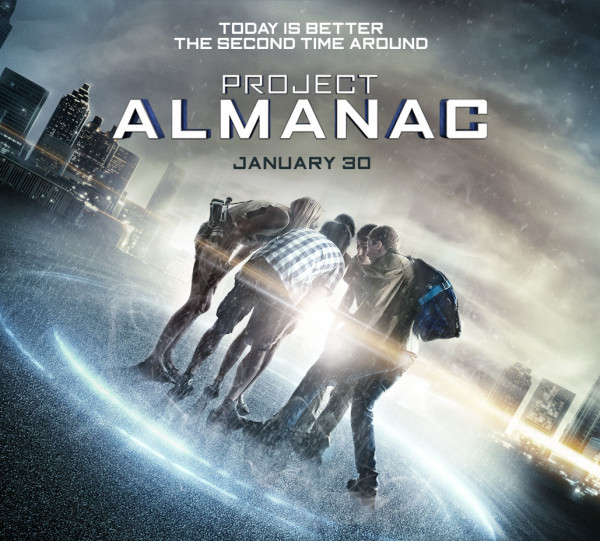 Like the time travelling cousin to Josh Trank's Chronicle, out comes director Dean Israelite's Project Almanac, a solid-but-a-bit-predictable thriller which plays around with the found footage genre (wait, come back!) and presents you with a question that you may have already answered in the past.
So, what would you do if you discovered you could somehow travel back in time?
—
Project Almanac
Directed by: Dean Israelite
Starring: Jonny Weston, Sofia Black D'Elia, Sam Lerner, Allan Evangelista, Virginia Gardner, Amy Landecker, Gary Weeks, …
Run time: 106 minutes
Certificate: 12A
The story
When high school senior and science buff David gets his wish of being admitted into MIT, he finds that it comes at a bit more of a price than he can actually afford. His mother decides to sell the house to give him a financial hand, but David isn't so keen on this – he enlists the help of his sister, Christina, and his friends, Adam and Quinn, to go through his scientist dad's (who died in a car accident while David's seventh birthday party was still happening) old belongings.
Christina finds an old video camera, containing a tape of David's seventh birthday party. Both siblings are stunned to discover that, in just a brief flash of a moment, 17-year-old David seems to appear on the tape, his reflection seen in a mirror. Soon, the friends stumble upon David's father Ben's plans for a temporal relocation device – which they decide to use to build a fully functional time machine from.
When they, after several false starts and near explosions in the basement, manage to pull off the experiment, they decide to use the machine for personal gain… and that's where the tables turn…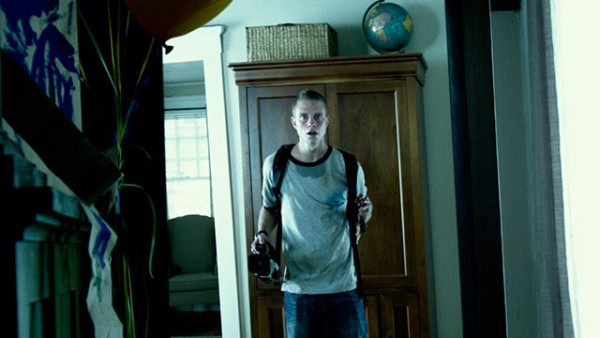 So, good film?
Project Almanac certainly boasts an interesting premise – and its use of the found footage medium to convey a story about teenagers accidentally discovering the basic means to travel through time does work in a couple of places, most notably the twist at the end. But my God, this film is full of unfulfilled potential. It's a very straightforward story, so you won't be getting lost in any timey-wimey bends. But that's the problem. It's a very straightforward story, and it stays that way. It does nothing that isn't completely expected.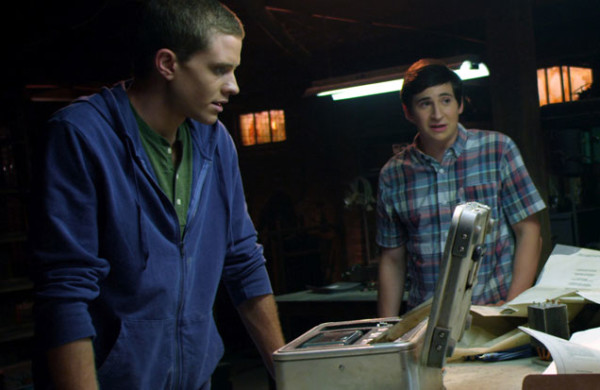 After the first successful experiment, the characters' decision to "take this thing out for a spin" and use the machine for personal gain – get back at Christina's bully, help Quinn ace that test he's failed, get David in with the girl he fancies (who joins the gang after they use her hybrid car battery to power the device) – is what cinches it. It is practically set in stone from that moment on that something will go wrong and someone will abuse their new power. And sure enough, that's where the film takes it.
But while it lasts, it's actually pretty enjoyable. The cast – nice decision to pick not so familiar names for the main roles – are quite likeable, and the pace is held well throughout. The twist on the found footage format – seeing everything through the lens of Christina's handheld camera, as it happens – is a nice one, and the ideas presented are pretty well thought-out. It's a shame the film heads down a familiar don't use your powers for personal gain kind of path, but it's still a solid, if predictable thriller.
And yes, there's a Doctor Who reference in there. In case you were wondering.
Project Almanac is out in cinemas now. Get your tickets via Cineworld online.