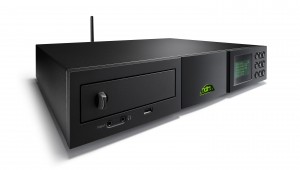 The new Naim Uniti 2 is an all-in-one network music streaming system that has a 70W per channel amplifier for driving a  decent pair of speakers. It comes with FM and DAB radio, internet radio, a CD player and various input modes, including USB to support your iPod, iPhone or other MP3 device.
Setting up the Naim was fairly simple, apart from the fact the Uniti 2 itself weighs in at a rather heft 12kg.  At this stage all you need to is find a sturdy shelf or rack (not the floor!) to put the unit on and plug in your speakers.  The Uniti 2 has a built-in amplifier that happily drove my floor standing speakers (Kef r700) but for my own review and preference I used the output from the Uniti 2 through my own more powerful amplifier with its own signature so that I was able to switch between different components for review purposes.
The Uniti2 is a master of all of its functions. For example, every time I've used the internet radio feature (iRadio) it worked crystal clear and flawlessly, on everything from Radio 3 to a Wisconsin rock channel. The CD player has the quality of playback you'd expect at this price. The sound is clean, crisp and has a lovely detail to it. The same accuracy comes from one of the Uniti2's Network Streamer, a key feature.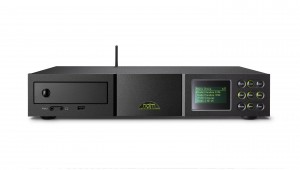 The Uniti 2 has a remote control that allows you to select albums from your library using the numerical keypad. It makes accessing your music relatively easy. Associated with the Uniti 2 is the Naim n-Stream app, available free from iTunes, which makes the interface with the Uniti 2 a pleasure, particularly on the iPad.  In some aspects, it's slightly cumbersome, but the app can be used to control most aspects of the Uniti 2. This app is only available for iOS, but the remote control works just fine.
Naim has a reputation for British high fidelity at its best and the NaimUniti2 does not dissapoint.  It provides a superbly defined sound that will give you hours of listening pleasure.
Retails at  £2795 from Sevenoaks Sound and Vision or go to your nearest HiFi dealer.
Related: Naim unitiqute Music Centre review.