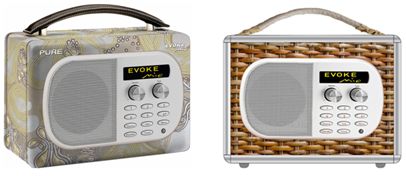 As far as radios go, PURE offer some pretty damn stylish offerings. But even the big brands need a bit of fresh blood occasionally, which is perhaps why the radio geniuses created a competition for students at Central Saint Martins College of Art and Design to design their very own PURE radio.
Entries were submitted into three categories: Innovation, Commercial and Packaging. Above, you can see the joint winners of the commercial category. The modern print on the left is from Olivia Clifford, and the 'picnic hamper' design on the right if from Abigale Hartley. Runners up include a laser cut wooden design and a 'handbag' design.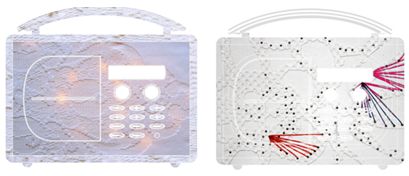 The futuristic design above is the winner of the Innovation category. Designed by Kalia Cox, it features LEDs that react to battery charge. Runners up included a sound wave radio design and a colour-changing design.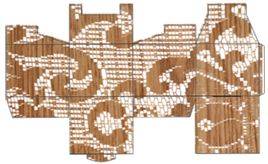 Finally, the Packaging category. This design from Kalia Cox is a laser-cut wooden package which matches the radio design and can later be reused as a light box. Runners up included a hammock-style packaging and a super-sleek design.
There's the potential for one or two of these designs to make it onto the shelves of stores like John Lewis, so we could be looking at designers of the future here!
If you had the chance to design your own PURE radio, what would it look like?