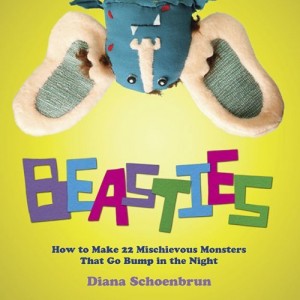 Always wanted a zombie, werewolf or yeti to pet and call your own? Well then you need to get your mitts on the new craft book Beasties: How to Make 22 Mischievous Monsters That Go Bump in the Night by Diana Schoenbrun, and you can create your very own menagerie of magically mythical creatures.
'It's Alive'
As the title would suggest the book contains 22 stash-busting projects, ranging in difficulty from those perfect for the beginner right through to advanced projects for more skilled sewers.
And because a lot of the beasties are pretty wee creatures, it is the perfect way to use up all those fabric scraps that you can't bear to part with.
The instructions are clear and easy to follow, and there are some great tips to help you customise your chosen beasties. In fact, the book will provide you with such a vast array of patterns and inspiration, you will no doubt be able to get really creative and dream up some of your very own monsters.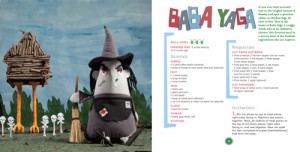 Monster Magic
Aside from the projects themselves, one of my very favourite things about this book is the selection of handy Beastie Tips.
I now feel perfectly safe in the knowledge that should I ever be captured by a Fish-Head Alien all I need to do is tell a tale full of intrigue to secure my release.
My other favourite thing is that Diana has crafted the most intricate and inspired habitats for each and everyone of the wee beasties, such as the wonderfully odd chicken legged cabin in which the Baba Yaga resides.
Conclusion
Beasties is an absolute corker of a craft book, and whatever your skill level you will have lots of fun breathing life into your very own mythical beast. I highly recommend you go and buy it right now.
Beasties by Diana Schoenbrun published by Perigee Trade (Penguin Group) is available from Amazon for just £8.44. Which mini monster will you be making?