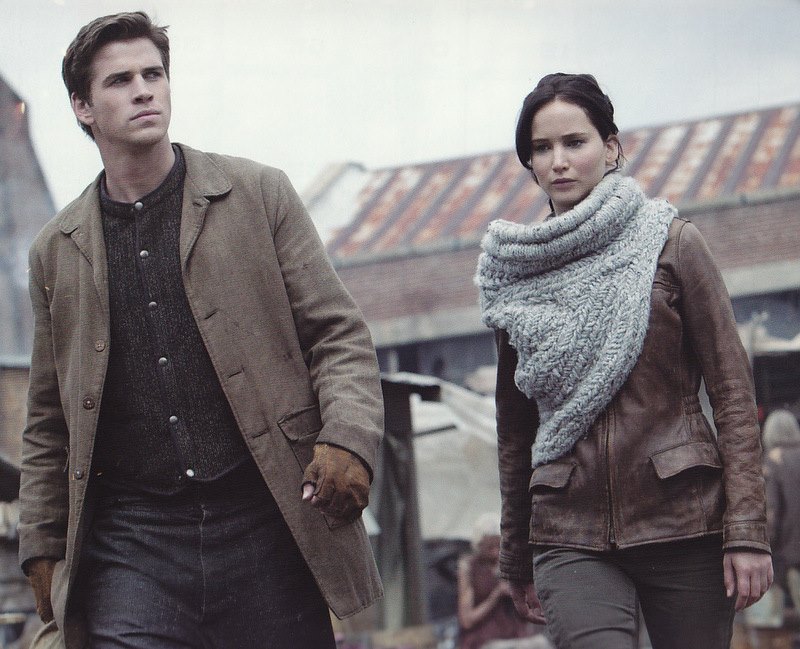 If you've had the chance to check out The Hunger Games: Catching Fire over the weekend, you will have undoubtedly spotted the rather awesome cowl Katniss wears at the start of the film. And if you're anything like me, you were practically configuring the knitting pattern on the spot.
But don't worry, craft Dorks! There are Katniss cowl patterns a-plenty – so you can have a go and make your own.
For the knit one, purl one crowd
Ravelry user Katharina Schnorr has been on a truly epic quest to design a pattern for the cowl. The end result looks stunning – and very inviting to have a go. The pattern requires a set of 10.0 mm needles, approximately 300m per yarn of your choosing and… well, a lot of patience. Definitely one for the advanced knitters, but ever so pretty.
Katharina's Katniss Cowl pattern is available as a free download on Ravelry.
For the crochet converts
Pia Thadani, from the Stitches 'n' Scraps blog, has had a "seemingly unending saga" of her own in trying to figure out a cowl pattern for crochet purposes. But, as with all good sagas, she's come to claim victory. You'll need a 4.00 mm hook, a 6.5 mm hook, a lot of wool and… well, a lot of patience. Again. But the end result will keep you warm and comfortable in your battle against Panem* (*trying to stay warm this winter).
The full pattern can be found as a PDF on Stitches 'n' Scraps (with additional helpful blog posts about the making of the cowl).
If you have a go at one of these patterns, let me know how it goes!