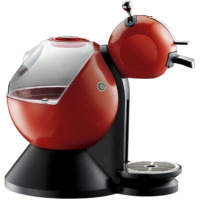 Coffee machines, like so many products that fall into the 'small appliance' category, end up working brilliantly but looking a little, erm, dull.
I want a coffee machine to stand out and bring a bit of style to the kitchen, not blend in with everything else.  After all, this is an appliance that's supposed to wake me up!
Smeg are bringing style to fridges, so who's going to do it for coffee machines? Nescafe seem to be doing a good job of it with this Krups KP210640 Nescafe Dolce Gusto Pod machine, £127.79. Come Dine with Me fans will recognise it from the dancing coffee machine advert that precedes each show. It comes in several colours and the Krups Thermoblock technology to heat water to the desired temperature
Who else offers colourful coffee machines?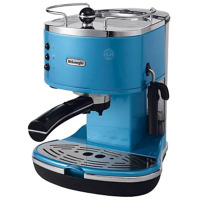 The DeLonghi Espresso Icona ECO310.R Coffee Maker, £126.75, is a filter coffee machine with a stylish 50's design.
The machine can accommodate  small espresso cups as well as large coffee mugs, and comes with a 1 year guarantee.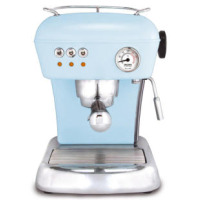 The Ascaso Retro Dream coffee maker would be perfectly at home in an American Diner, and can use ground coffee or coffee pods.
It's a cheaper alternative to the Francis Francis X1 (below) and come in a few different colours. It's yours for £355.95.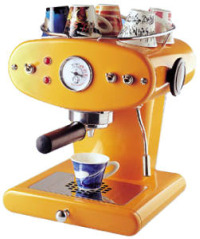 The Francis Francis X1 is the most expensive of the stylish coffee machines at £516.35, but is praised for it's pump action which allows you to make a multitude of coffees, and comes with a cup warming device.
This brand is standing out as the Smeg of the coffee machine world.
There's still plenty of room for stylish coffee machines though, and this is something the American market is catching on to. Hopefully the UK market will follow.