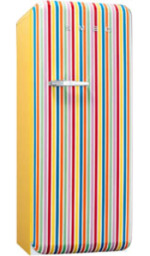 For years, I thought fridges were pretty uninspiring. Sure, they're full of delicious food and drink, but they also tend to veer towards the usual dull white colour with little attention to design and detail.
Then Smeg fridges came to my attention.
Gorgeous retro looking fridges in a rainbow of colours to suit any kitchen theme.  The range includes this candy striped Smeg (FAB28QCS) for £1071 that looks as tasty as the food inside it.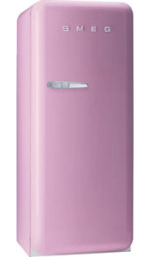 Purchase this pink SMEG for £950 and 10% goes to Breakthrough Breast Cancer.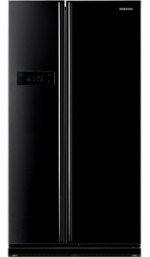 Good looking fridges aren't just restricted to the Smeg brand though. The Samsung H Series RSH1NBBP is a glossy black beauty of a fridge freezer, and it's definitely the choice for a mixed household. It's yours for £654.

The Bosch Jubilee Special Edition KGH36S is a funky freezer with germ kicking ability from the silver lined door. It's £947 from sainsburyskitchenappliances.co.uk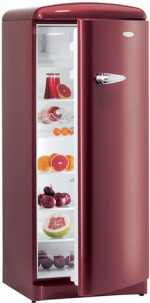 Fancied the Smeg but not the price tag? Try the Gorenje  RB6286 Retro Red Tall Fridge at £599.  It doesn't have quite as many colours, but it's packed full of features, shelves and pockets to keep all your food safe.
Alternatively, if you don't want to fork out for a new fridge, you could use vinyl wall stickers to decorate it. Rockett St George do some lovely ones and it's worth browsing Etsy.com for some too.