Because we live in a civilised society, it is now possible to acquire wall stickers of Mr Benn dressed up in all his fancy dress costumes.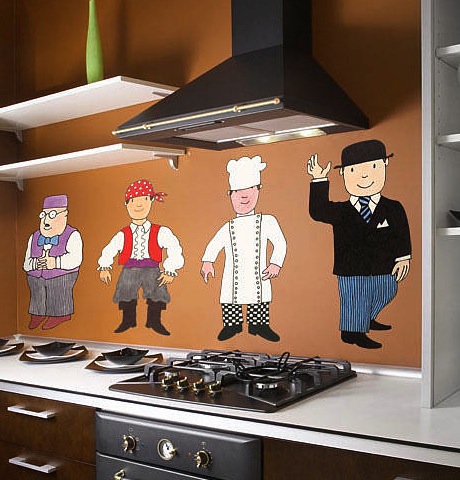 The fact that these Mr Benn Wall Stickers from Binary Box are removable wall decals shows just how far we have evolved beyond the apes.
If apes had made these, they would have been shaped from poo and attached to the wall while still moist. Once dried, they could have been scraped off and replaced for Space Invader wall stickers (which also would have been fashioned from poo).
Luckily, Binary Box's range of wall transfers are precision cut from high-grade, low-tac, self-adhesive vinyl rolls, and have nothing at all to do with dung.
Prices start at £14.99 for the mini pack (including a scary one of Mr Benn dressed in the Clown costume and an awesome one of Mr Benn as a knight).