Father's Day is always a tough one: either you've completely forgotten about it, or you've got a dad who's spectacularly hard to buy a present for. If you're celebrating your dad this Sunday and are completely out of ideas, then this last-minute gift guide might come in handy.
Under £10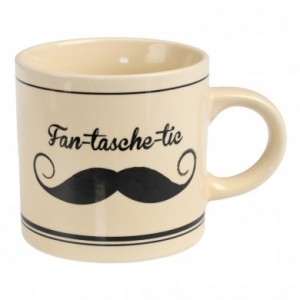 Okay, I'm not quite sure where this trend for moustache-related prints has come from, but in any case, I rather like this mug from DotComGiftShop (£3.95). If you've got a dad who's got a moustache, he might appreciate the humour – if dad's not got a 'stache, he might still appreciate the humour anyway, depending on his sense of humour.
Also from DotComGiftShop, this set of vintage-look playing cards in a tin (£4.95). I think this would go very well together with the moustache mug. It might bring out a touch of the competitive in your dad, if he's that way inclined, though…
If you're still looking for a card, the ladies at Domestic Sluttery have scouted out the best non-crap Father's Day cards. I am particularly taken with the Sorry For Swearing one. For reasons.
£10 and over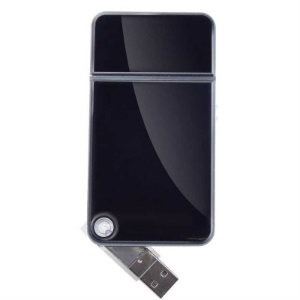 Whoever came up with the idea of a USB chargeable shaver (£14.95, Prezzybox) (that bears a striking resemblance to a certain type of phone which shall not be named), I'd like to shake your hand. It's possibly the first shaver I've seen that you can take with you while you travel without it being a massive palaver to carry it around.
Not On The High Street is always good if you'd like to buy something with a very personal touch – and this personalized Father's Day dad dictionary print (£14, by Coconutgrass) is a total melt-your-heart-adorable idea.
If, however, you want something that will appease just about every geek – and will look good in your kitchen – then really, you don't need to look any further than this pair of Gandalf and Saruman salt and pepper shakers (£14.89 on Amazon – price converted from Dollars). The best thing? They're not the only designs available.
£30 and over
If you've got a bit more cash to spend on a present, and you've got a dad who's the outdoors-y type, get him this action camcorder from IWOOT (£39.99). You can couple it with one of their experience days, so dad can test out his new camcorder (*cough* hovercraft flying for two *cough*)
Or if you just want to keep it simple, a good DVD box set always does the trick. Game of Thrones series 1-3, the complete run of Spartacus, the entire saga of Breaking Bad – just a couple of ideas if you've got a TV loving dad to buy for.
Are you celebrating Father's Day? What are you planning on getting your dad?