Christmas is looming large on the horizon, festive bells and all. And if you've got a couple of TV-loving friends or relatives to buy presents for, then really, there's no better gift than an excellent TV box set. Whether they're into shuffling zombies or swearing spin doctors, a box set under the tree is a guaranteed winner.
And oh, wouldn't you know? I've got some recommendations for you.

Arrow – Season 1
Based on the series by DC Comics, Arrow reinvents billionaire playboy/vigilante archer Oliver Queen for a new audience. Stephen Amell dons the quiver as the titular character, with Katie Cassidy as Laurel Lance and Colton Haynes as Roy Harper/Speedy.
Oh, and John Barrowman plays a villain. That alone is reason enough to buy.
Get Arrow – Season 1 on DVD from Amazon UK.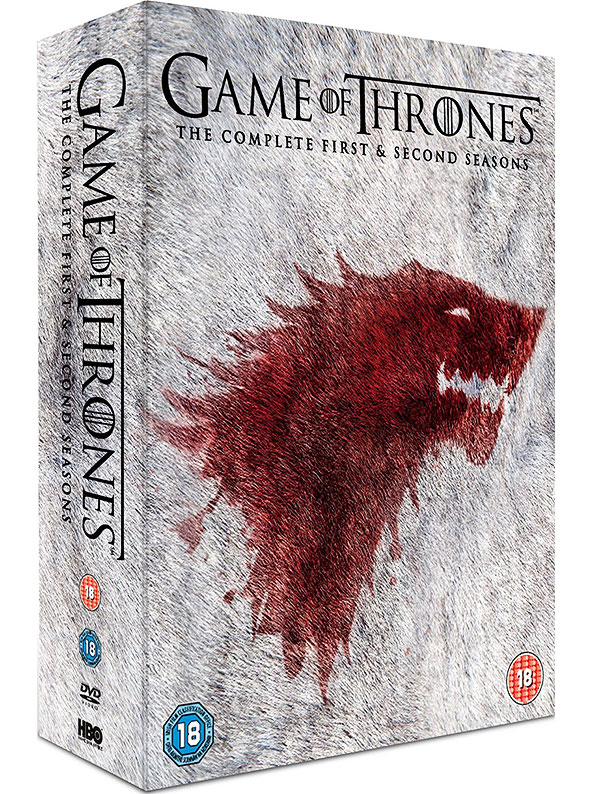 Game of Thrones – Season 1 and 2 set
Arguably one of the most compelling ensemble dramas (and it's a vast ensemble indeed) in recent years – and one of the most visually striking, Game of Thrones will stick with you for a long time after you've watched it. This box contains 10 discs, featuring all 20 episodes of the first two seasons – so if you're in need of some catching up, this will do the trick just fine.
Perfect for a night in, perfect for under the Christmas tree – after all, winter is coming…
Get Game of Thrones – Season 1-2 Complete on DVD from Amazon UK.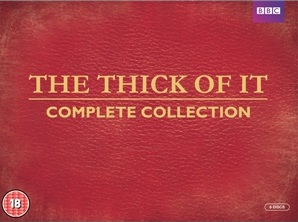 The Thick of It – Complete Series 1-4
Always funny, always sweary and always weirdly relevant, The Thick of It is the ideal present for your British comedy satire-loving friends. With Peter Capaldi in top form as one-man-profanity-fountain Malcolm Tucker, and the likes of Chris Addison, Rebecca Front and Joanna Scanlan at their bitingly funny edge, The Thick of It is just about as essential a watch as you can get.
And this set comes in a natty briefcase shape as well, so it's also very pretty to look at.
Get The Thick of It – Complete Series 1-4 on DVD from Amazon UK.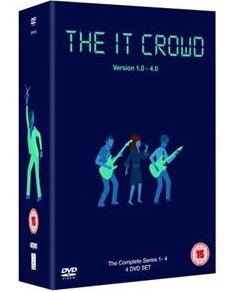 The IT Crowd – Complete Series 1-4
Earlier this year, we bade farewell to Roy, Moss and Jen in the final, hour-long The IT Crowd special. Sad, I know. Less sad if you get this box set, which includes the entire run of The IT Crowd (minus the special), which means a full 720 minutes of geeky ecstasy in the offices of Reynholm Industries.
And if you fancy, you can play a game of Street Countdown after watching.
Get The IT Crowd – Complete Series 1-4 on DVD at Amazon UK.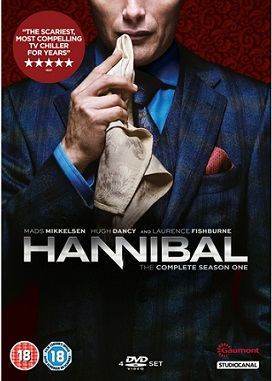 Hannibal Season 1
With star turns from… well, just about everybody in the cast, but especially Mads Mikkelsen and Hugh Dancy, Hannibal is probably one of the best shows you may have missed this year. So, if you want to watch quality drama, with an excellent cast and a tense, chilling story, Hannibal Season 1 is the DVD to get, for a mate or as a treat for yourself.
Can you tell that I love this show?
Get Hannibal – Season 1 on DVD from Amazon UK.