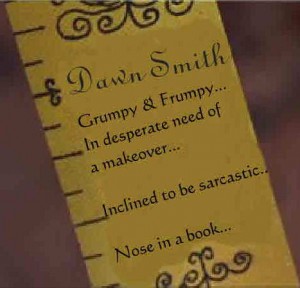 Are you a supreme being? If you had Mary Poppins's measuring tape, what would it say about you?
Much as I'd like to think I was practically perfect in every way, I suspect mine would probably just read "could do better".
And yet I persist in attempts at personality makeovers. I'm always on the hunt for mindhacks that might make me a better me — which is why I'm quite taken by Habitforge.
Habitforge is based on the principle that forming new habits takes 21 days. You sign up for free, pick something you want to start doing or thinking or whatever, and off you go.
Every day you'll get an email asking if you've stuck to your new habit. Answer yes and you're on the road to a better you, answer no and you have to start your 21 days from the beginning.
I tried it a while back with the hope of being a bit less inclined to find the storm cloud in every situation. It certainly hasn't made me all sunshine and smiles, but it helped set me on a less dismal path. I just need to do a few more personality tweaks and I'll be even more marvellous.
Have a go and let me know how you get on. Habitforge.
Source: How to form good habits [Jorg&Olif the Slow Life Company]
Image: Bee and Rose (thanks!)