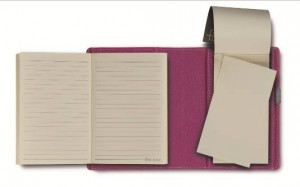 It might seen a little redundant in this age of technology, but I'm having a love affair with my Filofax.
Despite relying on technology for most aspects of my life, I've never got over my habit of relying on handwritten notes to myself: I can only plan things if they're written down in an actual tangible paper diary.
My Filofax never leaves my side (it recently came to a festival in a field with me) and if I lost it I'd actually have no idea what I'm doing. My contacts are in there, my to-do lists, my shopping lists, business cards…most of my life.
It's lo-tech geek and I love it.
I was pretty excited, then, when Filofax announced the Flex and sent me one over to try out. Separate to the Filofax, Flex is instead a totally flexible response to organisation, resembling a cross between a notebook, a diary and a wallet.
Basically, it's the Swiss Army Knife of personal organisers.
Flex it!
The concept is brilliantly simple; a stylish textured cover into which multiple books and accessories can be inserted. This means you can create exactly the organisational system you need.
The pocket size is perfect for even the smallest handbags, but still has sections for all your cards, photos and other essentials. The Flex is beautifully made; the way it can come together into quite literally a million combinations gives me a purely geeky thrill.
I wouldn't be without my Filofax, but I've heard many friends comment that its just too bulky for them to use on a regular basis. The Flex is the ideal solution, without losing any of the features beloved of personal organiser devotees. My only criticism is that there isn't a strap to keep the Flex shut, but it has a pen holder that can cleverly use the pen to keep the covers together.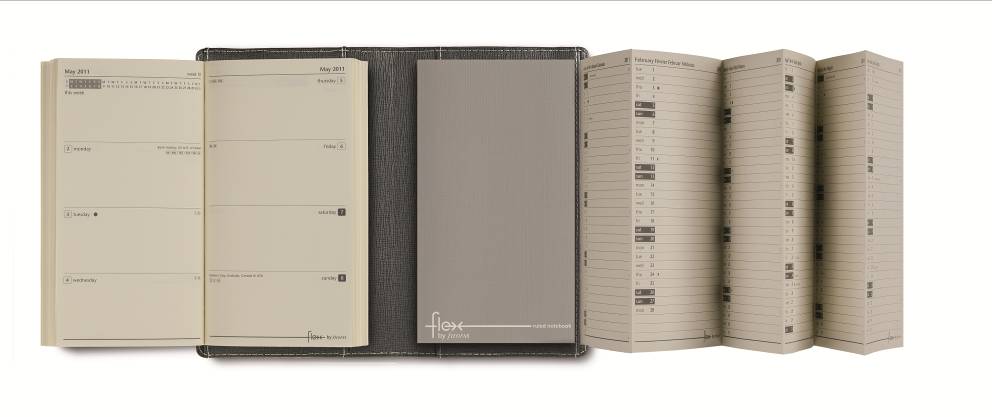 I'm genuinely very impressed with the Flex and if it can please an obsessive organiser like myself, it must be good!
The Filofax Flex is available in black, magenta and slate and prices range from £17 to £27.