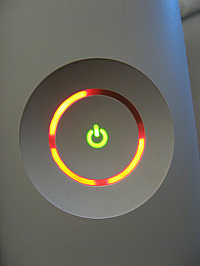 There has long been a theory that gadgets are created to fail the minute they come out of their warranty so you can't claim for the cost of fixing or replacing them. This "built-in obsolescence" theory is most often applied to mobile phones, although household appliances such as kettles and toasters, as well as other portable gadgets like music players and cameras, all seem to suffer a similar affliction.
Maybe it's just sheer bad luck – after all, it's hard to believe a manufacturer really could create an electronic device with a built in death-date (unless there's a special suicide technology no one told us about) – but a warranty does seem to be more like a death warrant than a clean bill of health.
Despite this, there are still options if your new gadget does fail outside of its warranty.
Here's our handy guide to warranties and what your rights are.
Firstly, we need to define what a warranty is. According to Trading Standards:
A guarantee is considered in law to be an agreement to provide some benefit for a set period of time in the event of the goods or services being defective. A warranty provides the same sort of cover that a guarantee does, but often you have to pay extra for it. As both are contracts, warranties and guarantees give you the right to make a legal claim against the person issuing them.
All well and good, but what if you don't have a warranty or the problem with the product occurs after the warranty finishes? A common misconception is that there's nothing you can do, but the people at Trading Standards disagree.
Thanks to the Sale of Goods Act 1979, consumers have a right to expect a product to comply with its description and reach a certain level of quality and durability. Usually this is around 6 months, although certain products, like a new car or washing machine, would have a far longer expectancy — up to 7 years. Should the product fail to reach these basic expectations, the consumer can request a replacement, repair or refund.
This is regardless of whether the warranty has run out of not.
Should the trader refuse to do either, you have the option of taking them to court. You can also claim for certain goods if you bought them on a credit card. Should you wish to take this route, you can speak to the Citizens Advice Bureau who can explain what the next steps will be.
It's worth bearing in mind that some things are excluded from this Act. Cosmetics usually get away with it, as a product cannot be returned once it has been opened for hygiene reasons (which is perhaps why they get away with making such bold claims!) The Act also has limited say over a purchase if you buy it from a private seller, auction or have been given the product as a gift.
But if your laptop fails the day after the warranty finishes, or your washing machine does its last white wash just two years after you brought it home, don't assume there's nothing you can do. If you've paid good money for a product, you have every right to expect it to make it past its first birthday.
You can find even more information over on the Trading Standards website. And there's a handy complaints letter template you can fill and download in on the Consumer Direct site.
Image [Flickr: Bludgeoner86]