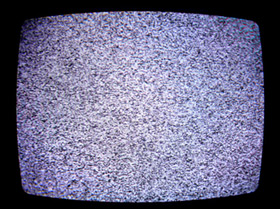 Ever since DVD drives overtook CD drives and students began downloading Buffy illegally, people having using their computers to watch TV and movies. And the rise of legal online streaming sites has only pushed us further from our sofas.
Me writing about streaming services as if you don't know about them would be the internet equivalent of approaching bin men to inform them about black plastic sacks. At this point, services like the BBC iPlayer are used by a huge percentage of the public, not just the geek elite (see BBC iPlayer hits 100 million monthly requests),
But there are a few lesser-known sites that offer unique features at no cost that I thought were worth bringing to everyone's attention.
State-Sanctioned Viewing
The first online streaming service to take off big-style was the BBC iPlayer, innovated into existence by the BBC's massive R&D budget (or "licence fee" if you prefer, which is a glaring advert for its existence). It's become so popular that ISPs have complained about an increase in internet use.
And after the iPlayer took off, other channels were forced to follow suit. So in a relatively short space of time, we had 4 On Demand, Demand Five and the amusingly named ITVPlayer.
These were all rickety when they launched, in part due to the need to slot adverts into programmes.  But nowadays, they offer a decent service. 4OD is particularly worth checking out for its range of free archive material. (All of Peep Show! The IT Crowd! Spaced!)
Underground Private Enterprise
Aside from the catch-up services offered by the channels themselves, there are independent websites offering a similar-yet-different range of shows for free. The biggest appear to be See-Saw and Blinkbox, both of which offer an eclectic range of older stuff, such as 90s lawyer-soap This Life or the downright freakish League Of Gentlemen. They have adverts inserted, but it's survivable.
So it entails some surfing around, but there really ought to be something to watch. If you're willing to pay a little cash, both those sites are willing to give you an even wider range. Blinkbox hosts a range of streaming movies too, again priced from zero pence upwards, and Indie Movies Online has still more, although perhaps not a lot you'll have heard of.
Lastly, if your TV explodes, or someone else has nabbed the living room to watch rubbish, TV Catchup provides live streams of all the freeview channels. And if you poke around, many of the channels' own catch-up utilities provide that service as well.
Anyway, that's enough to keep me busy. If I've missed any big names in entertainment-streaming, do slip them into the comments.